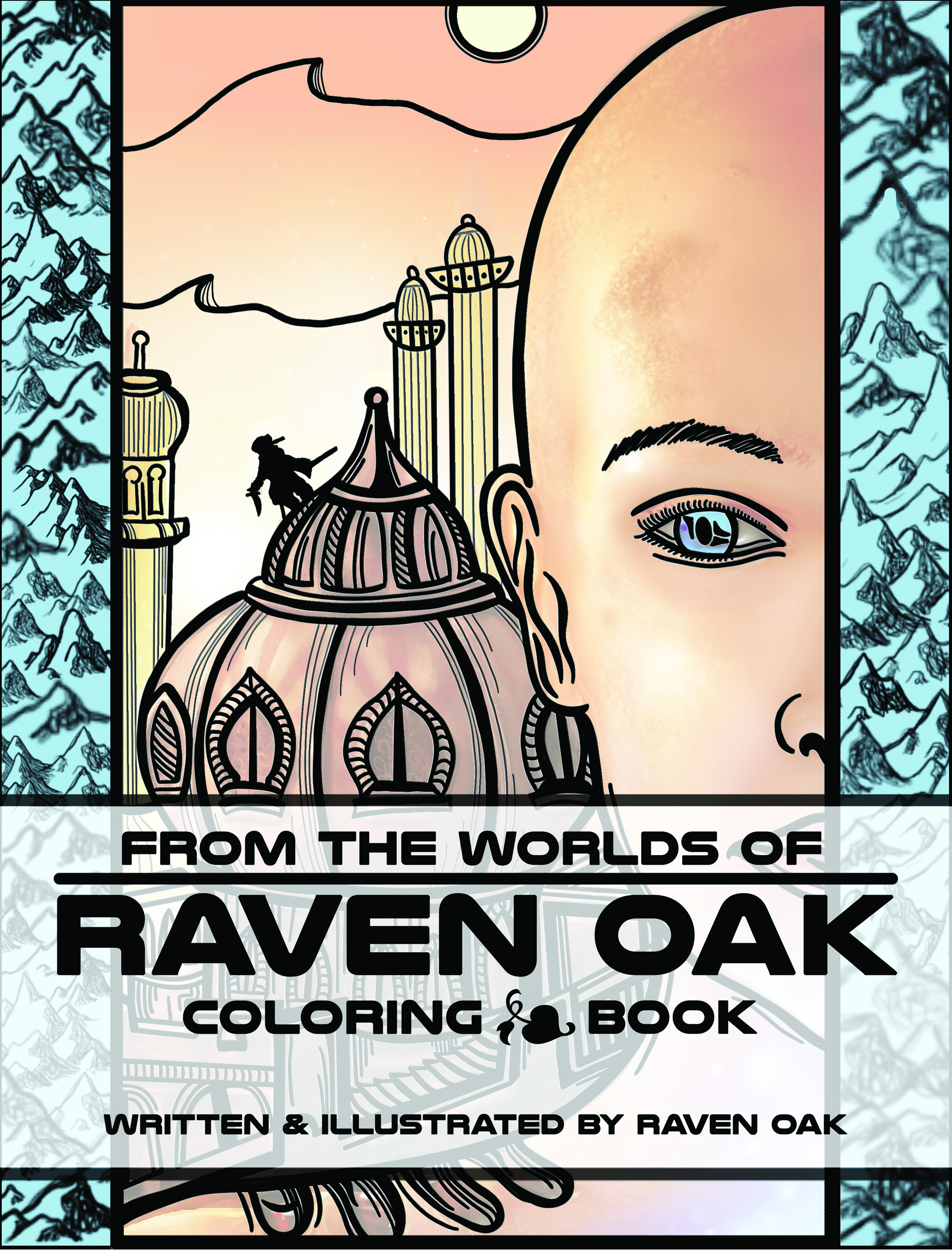 From the Worlds of Raven Oak
Coloring Book
Enter the worlds of award-winning & bestselling science fiction & fantasy author Raven Oak with this unique coloring book featuring twenty-five illustrations created by the author. Each illustration comes with details and trivia about the worlds, characters, and works.
From the fantasy world of Boahim comes the Amaskans, holy assassins and fierce protectors of the Little Dozen Kingdoms. Also enjoy illustrations from the creepy, gothic "Ringers," and Bay-zar, a planet-wide bazaar where you can get everything from hot dogs and bicycles to a "gen-u-ine religion if you are so inclined."
Indulge your inner artist in a coloring book where Raven Oak's alien and fantastical worlds collide.


ISBN:  978-0-9908157-9-2 (Print)
Paperback available at:
Full Cover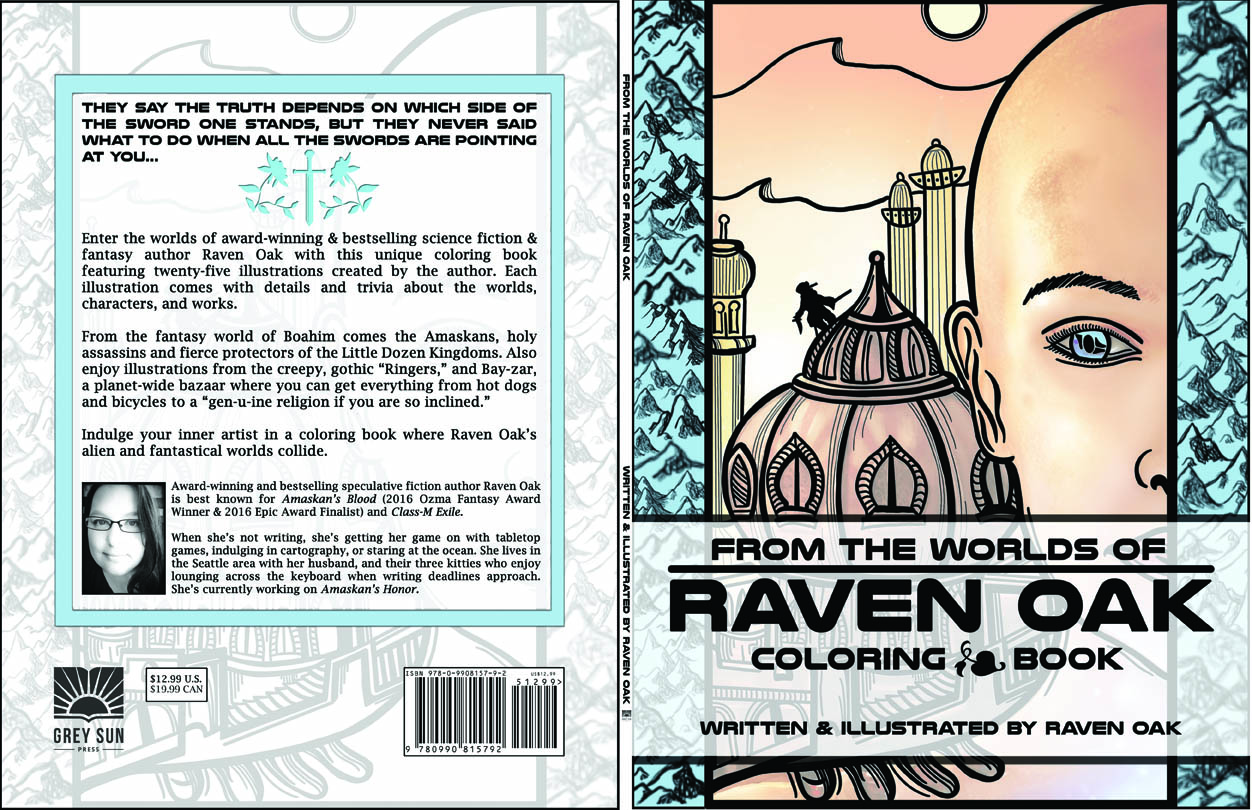 ---
Why a Coloring Book?
Art has always been a hobby of mine. The idea of drawing some of the scenes and people from my books and stories was too fun an idea to pass up! Besides, coloring books are great for your health.
The best part about coloring is that there are no rules. How and where is your choice. Coloring doesn't require special equipment either. It's relaxing too!
---
Paperback available at: