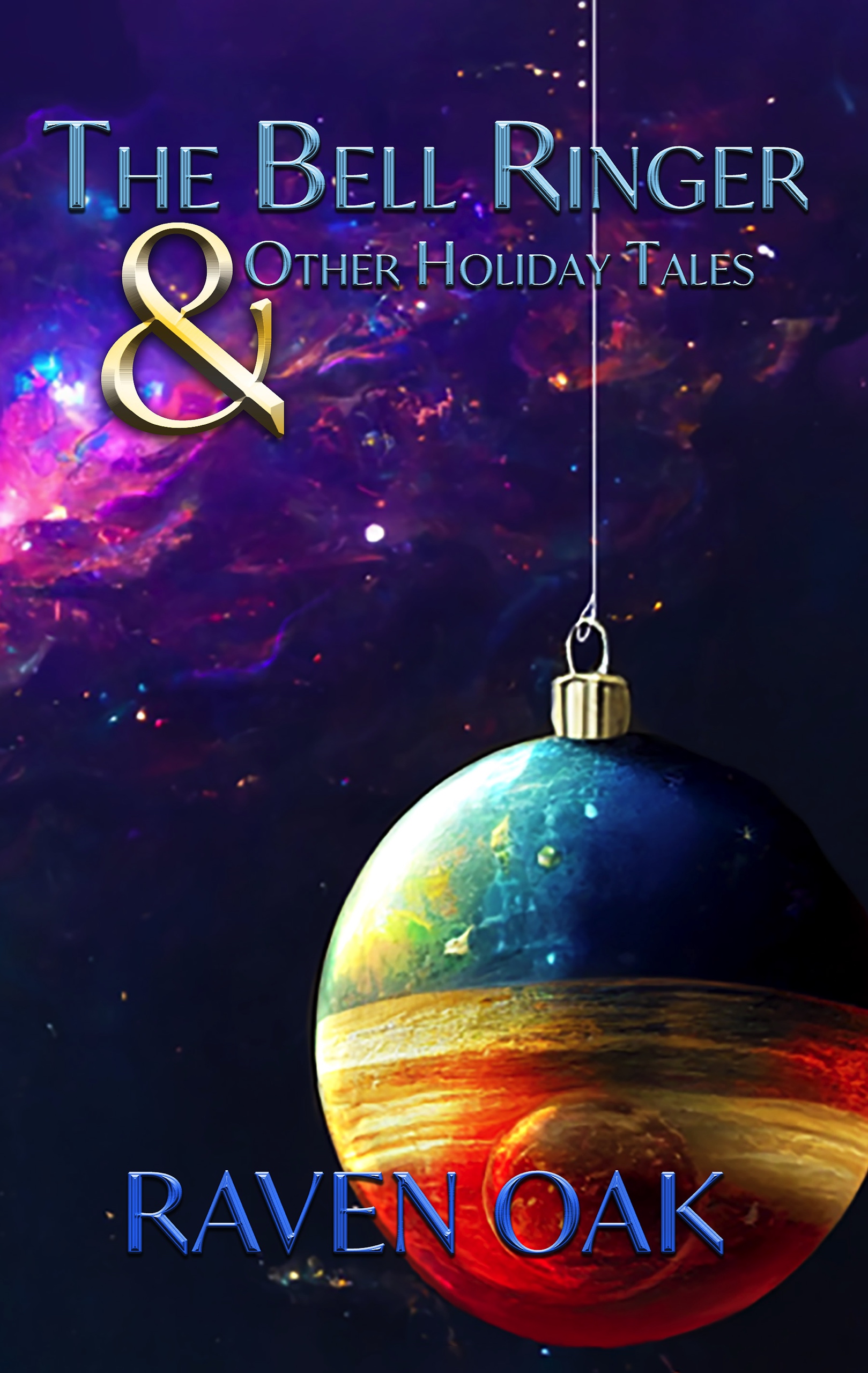 The Bell Ringer & Other Holiday Tales
Holiday Speculative Fiction with an Artistic Twist
The Bell Ringer & Other Holiday Tales began as a successful hardcover, full-color Kickstarter book featuring four holiday speculative fiction tales and over 30 paintings featuring characters & scenes from the stories, all by award-winning author & artist Raven Oak.
Forthcoming: January, 9, 2024 — PRE-ORDER NOW!
Can the magic of the holidays save us all from our lack of empathy? In The Bell Ringer, a virus renders a town silent as the holidays approach. Apathy runs wild. Can a homeless bell ringer save us, or will we be doomed to repeat history?
When a mobster Santa dies, everyone's a suspect! Can Captain Banes save his crew from a murderer? Or will he lose more than himself in the battle? Find out in Ol' St. Nick, a space opera tale of mystery.
Every time a bell rings, someone's going to die… In a new town, Elise finds herself confronted by a magical evil that rides through the night in search of the brave. Can she save her family from the ringers? Find out in The Ringers, a magical, gothic fantasy.
Being Santa is more than a job. It's a curse! Simon thinks he understands how the world works. Find a score & make bank. But when he crosses the wrong person, he finds himself at the wrong end of a curse. Can he find his way out of it before it's too late? Find out in The Curse, a creepy, yet magical tale of redemption.
Get the Goods!