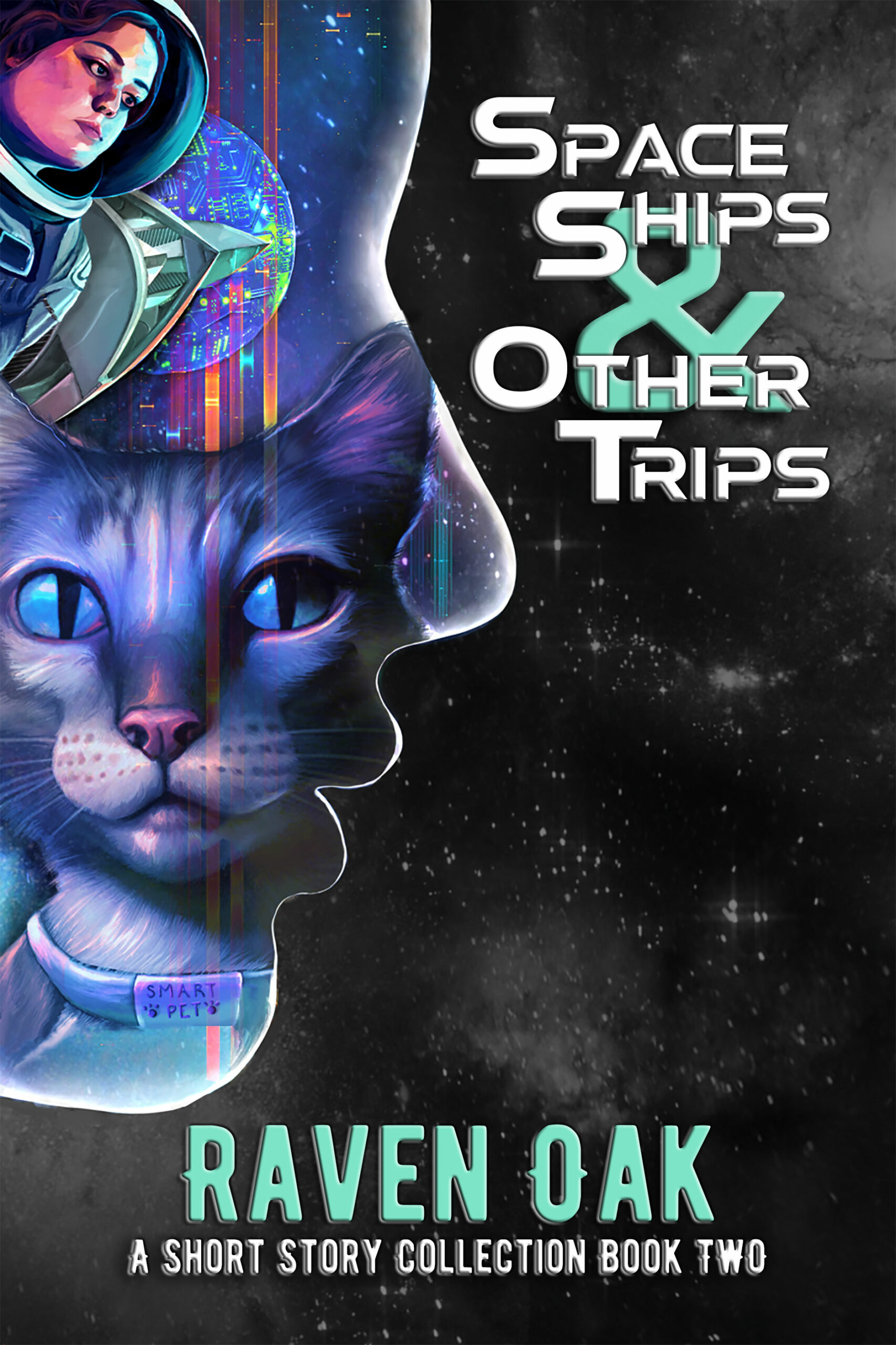 Space Ships & Other Trips
A Short Story Collection Book II
Part II of this debut collection by multi-award-winning author and artist Raven Oak brings together speculative fiction stories from the past ten years of her career, ranging from space adventures with a dash of mystery and other near-future tales to post-apocalyptic stories and deep dives into the mind.
You'll find closed-ship mysteries, foul-acting apps, talking cats, retail hell, and hacked programs in these ELEVEN speculative fiction pieces. Space Ships & Other Trips contains FIVE never-before seen stories for your enjoyment, including a tie-in story from Jeff Sturgeon's The Last Cities of Earth universe.
STORIES INCLUDED: The Loss of Luna, Hungry, Mouth, Only a Bird, Q-Be, Hands, Ol' St. Nick, Drip, Level Up, Scout's Honor, and D.E.A.T.H.
Get the Goods!
Paperback available at:
Praise
"
Thought-provoking, evocative tales. This is an interesting futuristic blend of short stories…I recommend this collection for readers of science fiction and for readers wanting more LGBTQ+ and minority protagonists. 5 Stars
"
-- Jenn
Book Sirens
"
…every bit as wonderful as the first [Dragon Springs & Other Things].
"
-- Liminal Fiction

"
…a sterling example of the genre's flexibility and thought-provoking opportunities. It should be a mainstay in any library strong in speculative works, on the reading lists of anyone attracted to thought-provoking short pieces, and used as discussion material for book clubs interested in engaging subjects about life's meaning and impact.
"
-- Diane Donovan
Midwest Book Review
Publisher: Grey Sun Press
Release Date: July 1, 2023
Cover Art: R. Oak
Other Books in This Series