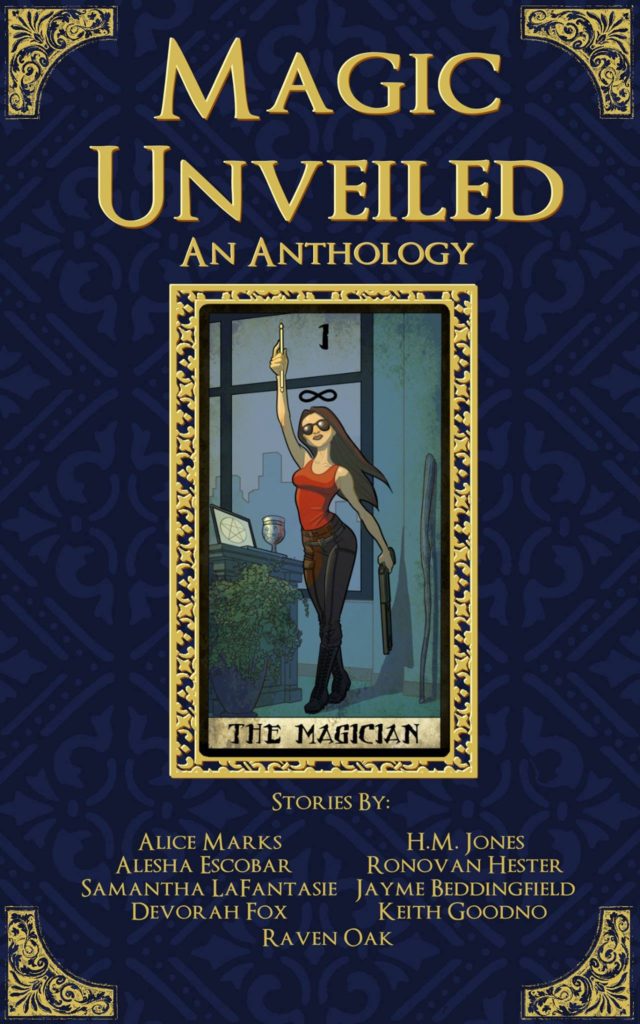 Magic Unveiled
An Anthology
Either the wondrous or the perilous awaits us when we play a hand at magic.
A hard boiled detective chases the supernatural, unveiling a frightening world right alongside modern man's. A mother, able to grant wishes, shows us we must be careful what we wish for. An African Orisha might just pass you in downtown Los Angeles, eager to siphon some of your energy so that he will not fade out of existence.
From heart wrenching, ghostly goodbyes to relatives, to discovering sparks of otherworldly magic permeating contemporary society, these nine tales of magical realism and paranormal fantasy come together to form this enchanting and gripping anthology.
ISBN: 978-1539568674
Published by Creative Alchemy Inc.
Currently available in limited paperback copies only as the title is out of print.
BESTSELLER STATUS:
Top 100 Bestseller in Amazon Fantasy Anthologies, Top 25 Bestseller in Amazon Magical Realism, Top 100 Bestseller in Amazon Literature Collections.
Paperback available at:
Magic Unveiled is presented to you by USA Today bestselling author Samantha LaFantasie, Seattle Times and Amazon bestselling author Raven Oak, Amazon bestselling authors Alesha Escobar and Devorah Fox, NIEA Finalist H.M. Jones, Alice Marks, Jayme Beddingfield, Ronovan Hester, and Keith Goodno.