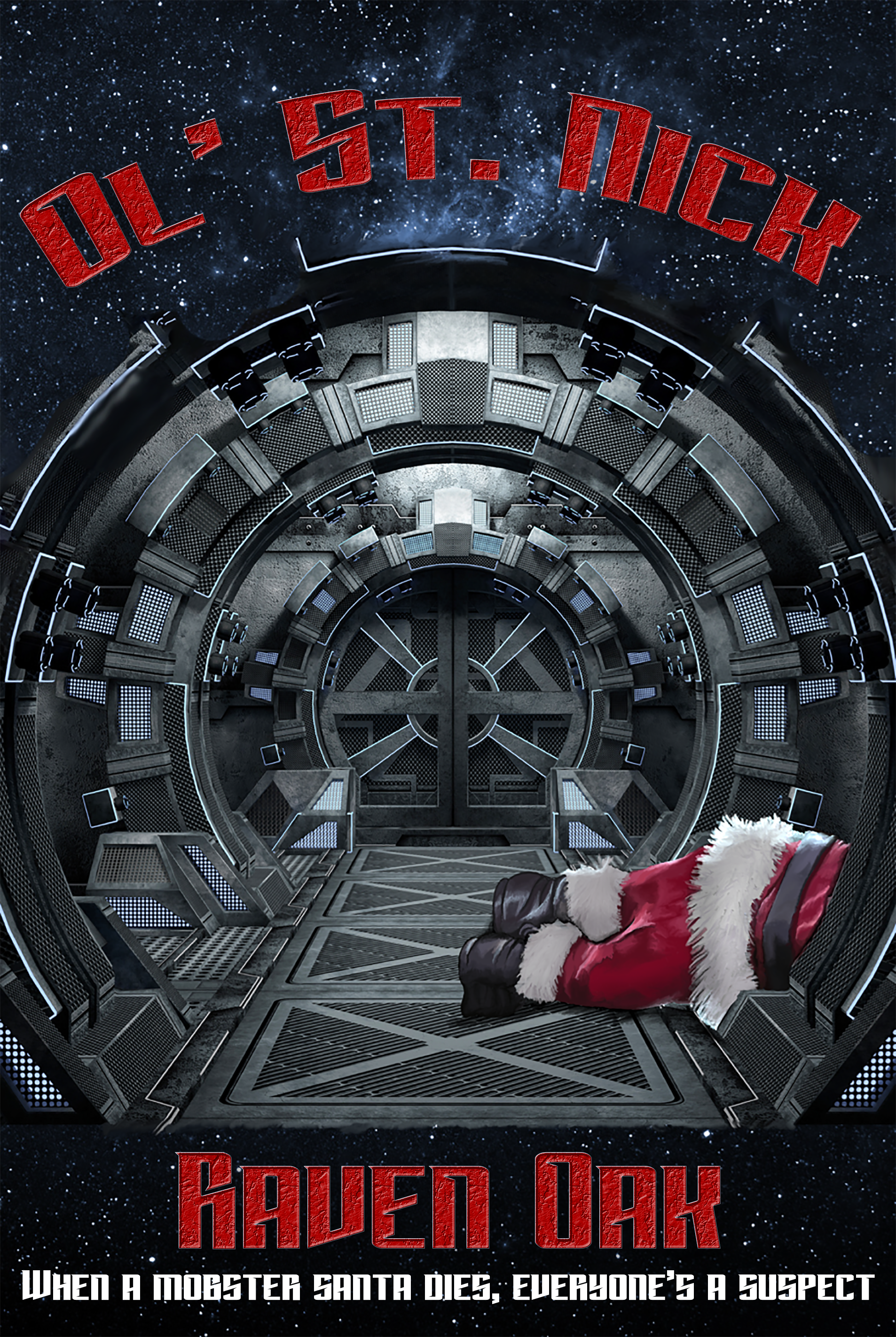 Ol' St. Nick
When a mobster Santa dies, everyone's a suspect!
What do you get when you mix an old Earth myth with mobsters and space ships? A locked room mystery with holiday trimmings involving the plucky crew of a scavenger ship.
Captain Mark Barnes has but one request: keep his ship flying and his crew happy. But when someone from his past tears their way into the present, everyone on his ship becomes a murder suspect, including himself.
Especially himself.
Time's running out as Mark and his crew struggle to find the murderer among them, because if they don't, they just might kill one another.
When a family falls apart, can the damage be repaired? Or will this holiday go down in history as a complete and utter disaster?
Get the Goods!
Paperback available at: