This week's Book Cover Throwback: Astounding Science Fiction Magazine.
I just love this cover. Something about the human-like qualities on the face of the robot makes me wonder if it's thinking, "I didn't mean to crush him. Honest, I didn't!" Especially with the blood on his finger.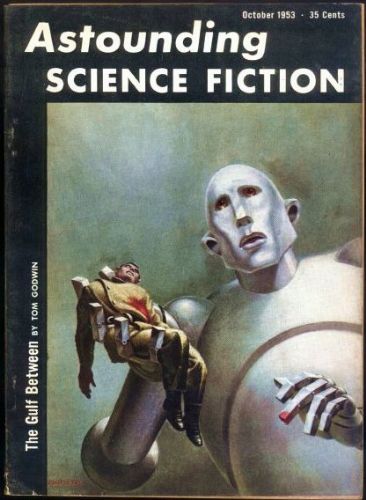 To see other Book Cover Throwbacks, click here.