This week's Book Cover Throwback: Bridge to Terabithia by Katherine Paterson.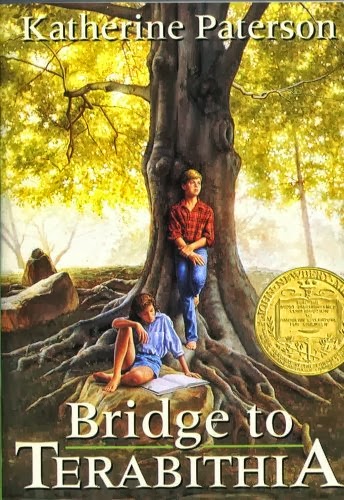 What I Love about This Cover:  This was the cover of the book when I read it in 6th grade, though it's changed a lot since then. Some of the newer covers give a stronger indication of the fantastical elements in the story, but I love the simplicity of this cover. It gives no hint at the chaos that's in store for Jesse and Leslie.
What I Don't Love about This Cover: Probably that it doesn't give a hint of the magic.
---