This week's Book Cover Throwback: DEATH the High Cost of Living #3 by Neil Gaiman, Chris Bachalo, & Mark Buckingham.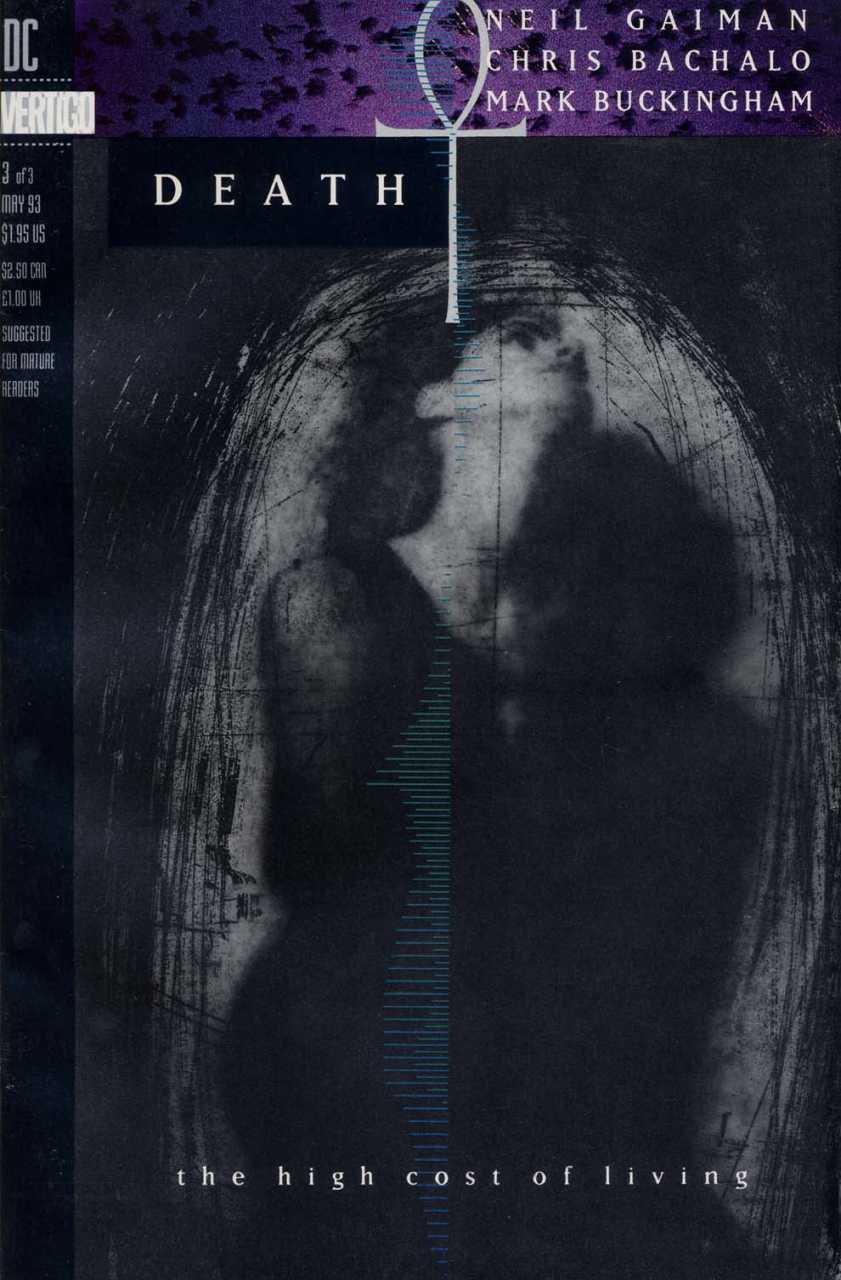 What I Love about This Cover:  There's a stark realism to the Death covers–a gritty appeal that draws people in.
What I Don't Love about This Cover: It's rather picky of me but I don't like "the high cost of living" being centered while "DEATH" isn't. It makes my eyes squirm.
---