This week's Book Cover Throwback: Don't Bite the Sun by Tanith Lee.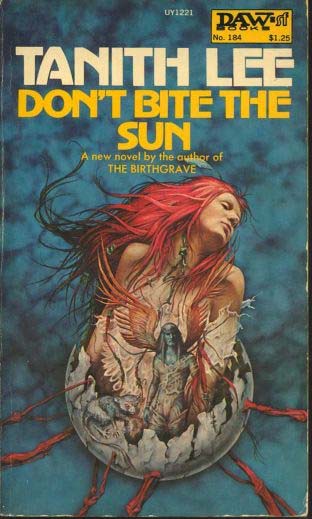 What I Love about This Cover: I love the imagery and the style of detail in this cover. I had no idea Brian Froud was the cover artist when I picked up this cover. I'm a huge fan of this work, so coupling it with an awesome book was bonus!
What I Don't Love about This Cover: I wish the DAW logo wasn't that large. Otherwise, there is nothing I dislike about this cover. Absolutely gorgeous.
---