This week's Book Cover Throwback: I am Legend by Richard Matheson.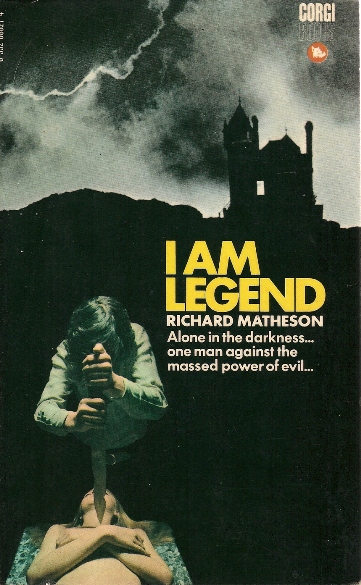 What I Love about this Cover: The contrast between the castle and the main character. It's eye catching in an old book cover way.
What I Don't Love about this Cover: While the infection gives the "zombies" vampire-like symptoms, this cover makes it look more like they are actual vampires and less like they are former humans infected by some disease.
---
Click here to view other Book Cover Throwbacks.