This week's Book Cover Throwback: Myth Directions by Robert Asprin. (I also did a Flashback Friday on this series, which you can read here.)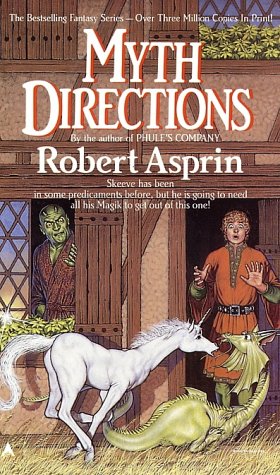 What I Love about this Cover: When I first saw it, I was 12 and very much in love with fantastical creatures like unicorns and dragons. This had both.
What I Don't Love about this Cover: The main character (Skeeve) has an odd face–not the expression but the art style on it.
---
Click here to view other Book Cover Throwbacks.