This week's Book Cover Throwback: Sassinak by Anne McCaffrey and Elizabeth Moon. This was the first Elizabeth Moon novel I ever read. In fact, it was the first space opera I ever read as well.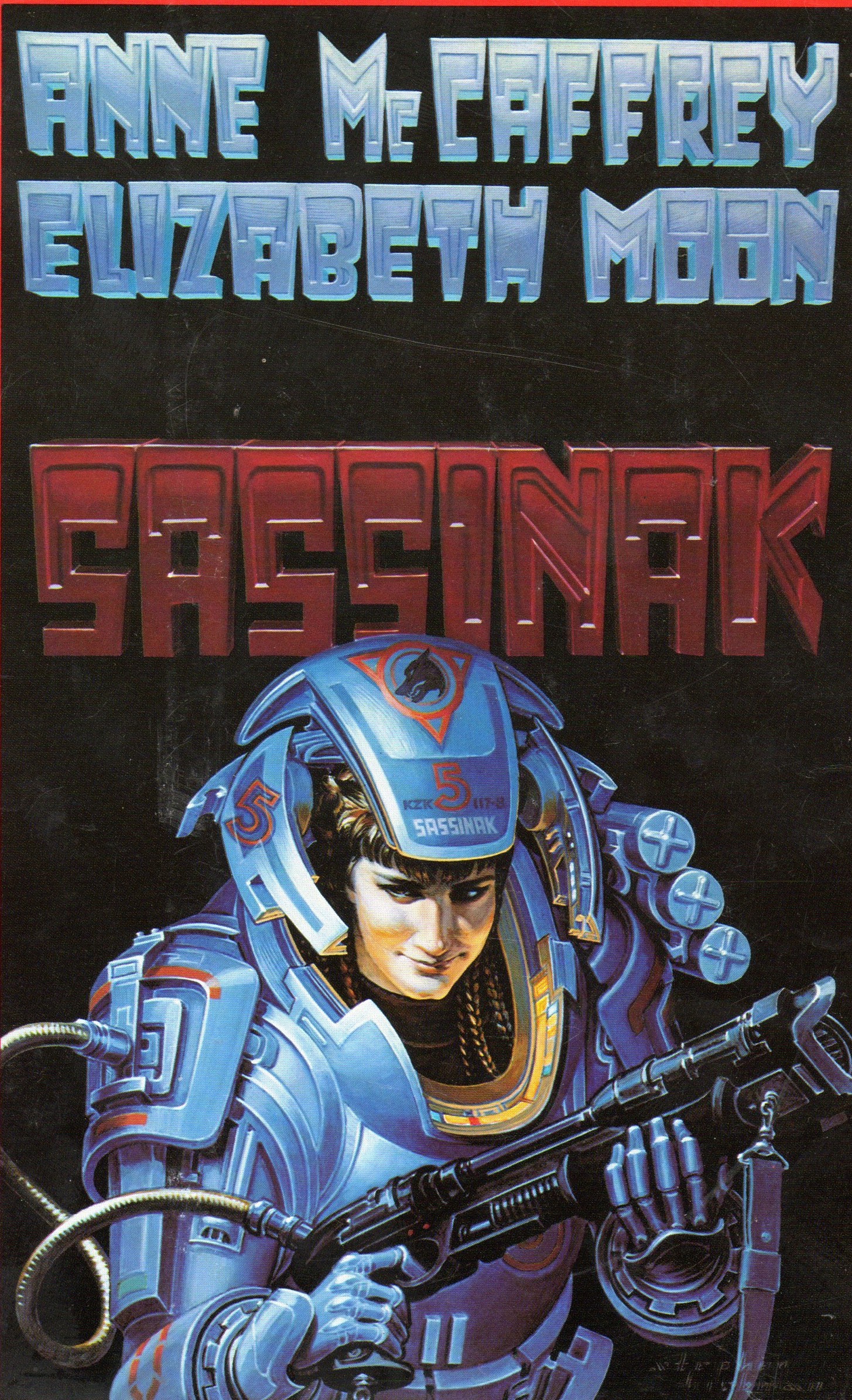 What I Love about This Cover: I love how bad-ass Sassinak looks on this cover.
What I Don't Love about This Cover: It's hard to tell if there is any sort of shield across her face, keeping the oxygen in her suit. Oops.
---
Click here to view other Book Cover Throwbacks.