Candles are coming! If you've never heard of A Court of Candles, you need to rectify that STAT!
They do book-themed candles that are the best smelling candles I've ever encountered. Besides doing candles for things like Lord of the Rings and Harry Potter, they've done character-themed candles for Jesikah Sundin's Biodome Chronicles and now…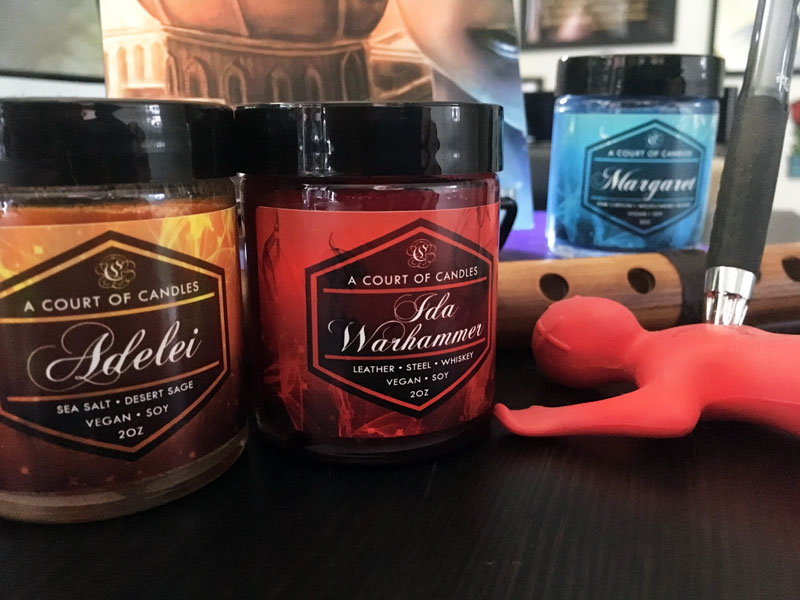 It's hard to read the labels on Margaret's candle but the three candles are:
Adelei: Sea salt and desert sage
Ida Warhammer: Leather, steel, and whiskey
Margaret: Pink chiffon, wildflowers, and books
They smell amazing! Soon you'll be able to snag these for yourself!