If you're heading out to Emerald City Comicon 2017 (ECCC) this weekend, I'm one of the Literary Guests for the Writers' Block. I'll be there on Saturday, March 4th, along with a whole slew of other awesome writers like Robin Hobb, Randy Henderson, Django Wexler, Jody Lynn Nye, and of course, my co-panelists!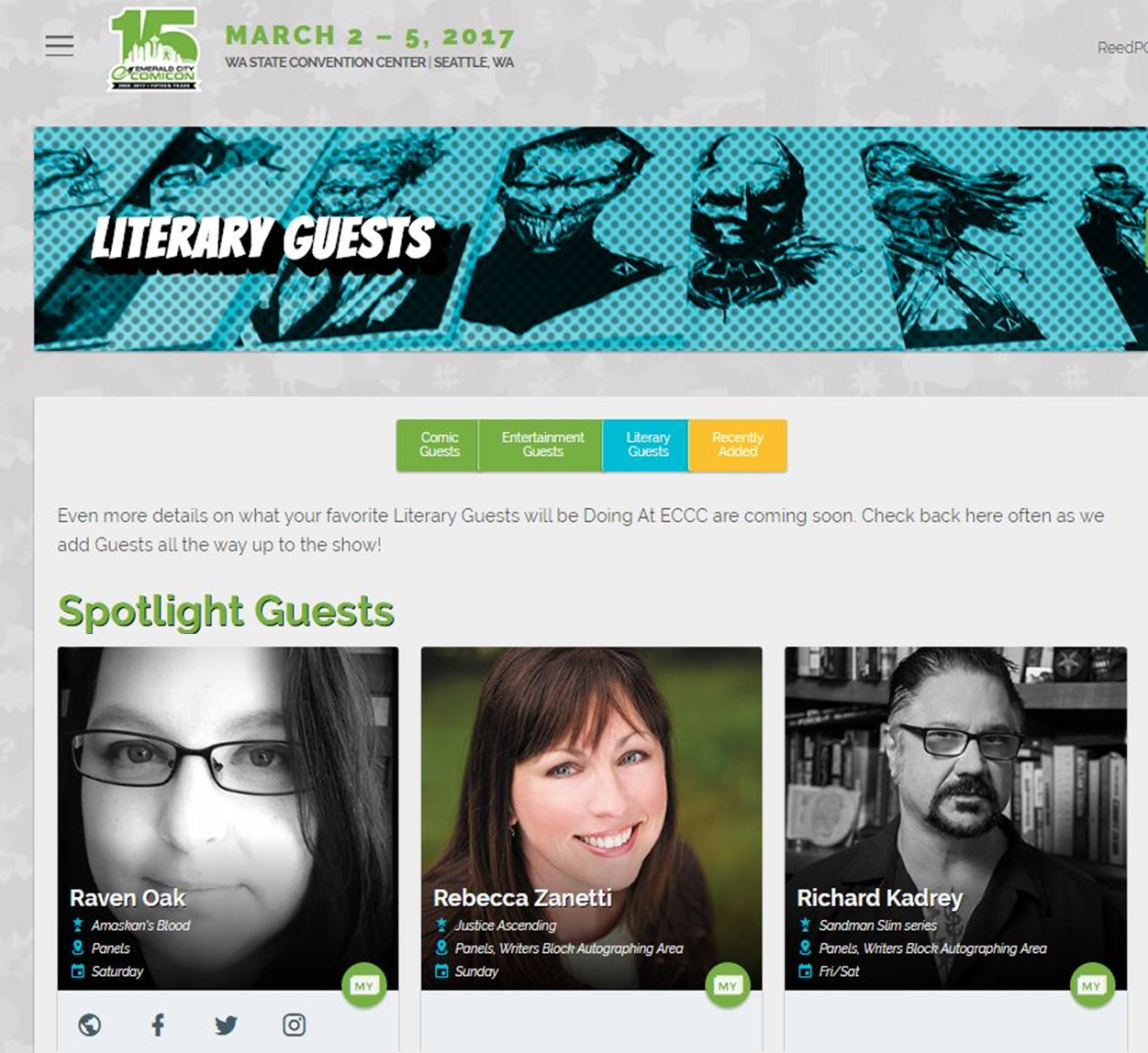 Come to our panel on Jessica Jones & PTSD on Saturday at 5:15 PM in WSCC 604.
Jessica Jones isn't the first character to exhibit symptoms of PTSD. Nor will she be the last. Join us as we discuss ways writers & screenwriters are creating diverse characters (like Jessica Jones) with PTSD & other mental illnesses. In terms of representation, what are they getting right, and what are they getting wrong?
PANELISTS: Raven Oak (Moderator), Jesikah Sundin, Bridget A. Natale, and G. G. Silverman.
When I'm not at the panel, I'll be wandering around the con! Feel free to ping me on social media if you're around. 🙂