---
Because I'm at the Emerald City Comicon, I don't have the time to type up a fully fleshed Flashback Friday. Instead, I leave you with an image of my first comicon in 2012. It was quite shiny!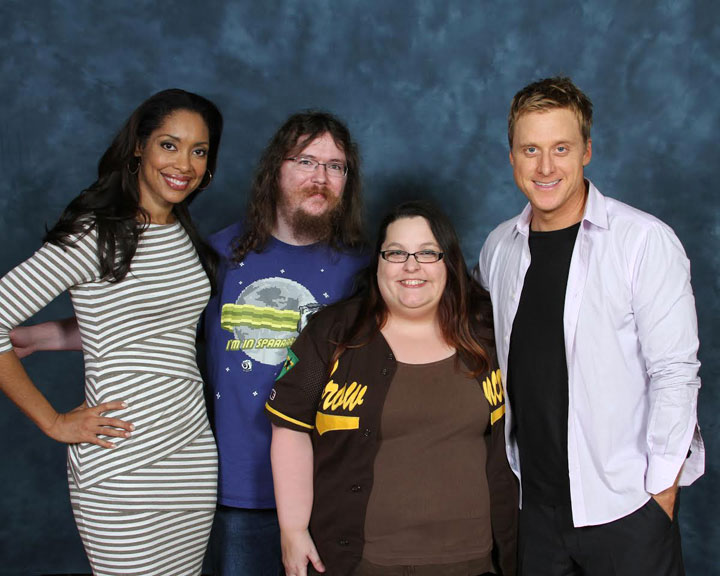 It's difficult to see in this pic, but I'm wearing a "Browncoats" baseball jersey. 🙂 This was the only time we've ever paid for a celebrity photo-op, but Alan Tudyk and Gina Torres (Wash & Zoe from Firefly) were too hard to pass up. We got the photo autographed (which that version is somewhere in a box at the moment) and Alan told a funny story about how he was going to ruin Castle so it would go off the air. It was a brilliant plan to bring Firefly back. 🙂
---
Click here to read other Flashback Friday posts including those by bestselling authors Jean Walker, G.G. Silverman, G. S. Jennsen, and Django Wexler.