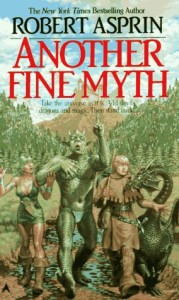 Another Fine Myth
, the first book of many in the Mythadventures by Robert Lynn Aspirin, and later, Jody Lynn Nye was my first journey into punny, comical fantasy.
Most of what I read in middle school was of a more serious nature or even of the dystopian variety, but this series was laugh-out-loud funny. So much so that as a kid, I'd written out all the fictitious quotes at the chapter beginnings and hung them all over the walls of my bedroom to give my life some laughter when I needed it. Here are two of my favorites:
"Violence is never the right thing to do" – Attila the Hun
"Just a little off the top!"- A. Boleyn"
Many kids discover puns in elementary school, but growing up, I was the overly-serious child who mentally was much older than my biological years. I got along better with adults and animals than children. My giftedness and IQ made it difficult for me to comprehend the importance of getting an NES for Christmas when others (including us) didn't have food.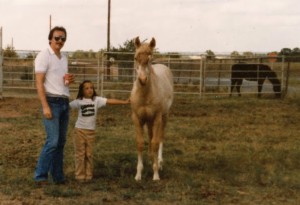 Middle school was the first time I remember getting new clothes that weren't hand-me-downs, used, or purchased by my grandmother. My father took great care to indulge my love of books through the neighborhood Half Price Books, which at the time, was little more than a tiny house in Bryan, TX.
When I tumbled into the world of Mythadventures, it was an escape. Instead of giving me more questions or deeper thoughts to think, I giggled my way through their short pages over and over again. It was the slap-stick comedy I needed.
Humor isn't my strong point as a writer—at least not the slap-stick style of Robert Lynn Aspirin. My humor as an adult is more a wry sarcasm, and my characters show that. But even now at 36, I still pick up a book now and again of Aspirin's when I need a chuckle.
When I need to explore the Sweet Myth-tery of Life
.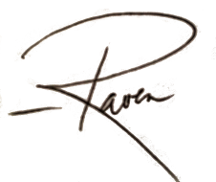 Want to read other Flashback Fridays? Click here to see the list in this series.