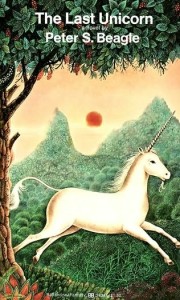 Ah, The Last Unicorn
by Peter S. Beagle. I saw the movie first—in the theater in 1982 at age five. Another one of those wonderful films
like The Dark Crystal that introduced me to the land of fantasy.
(If you've never seen this film, you really should. It definitely contains 80's film cheese, complete with songs sung by the group America, but it also casts voice acting by Angela Lansbury and Christopher Lee. It's a nice piece of magic from old-school animators and wonderful storytellers.)
I didn't know there was even a book until middle school and once I did, I devoured it as I did any fantasy novel in those days. The main characters are quite the cast: a unicorn who ponders whether or not she is the last of her kind, a wanna-be magician named Schmendrick, and an old woman named Molly Grue. The unicorn sets out to find the answers to her questions. Is she the last? What happened to the others? Why does she keep dreaming of them? The group venture through quite the hero's journey in search of the truth and by the end of it, everyone has changed. And nothing will be the same again.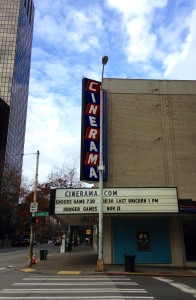 The magic of this story reminds me of a time when epic fantasy was in high demand (though it's making a come back thanks to George R. R. Martin, Patrick Rothfuss, and others), and publishers cared more about a great story than they did the cost of publishing a 700 page work. This story is very much about the loss of innocence, something that all children go through at some point as they rush headlong towards adulthood, and I love that element of the story. Peter S. Beagle writes it in a way that is so perfect, so fitting to a unicorn.
Recently, Peter S. Beagle has been touring the states, showing a remastered version of the film on the big screen once more and signing copies of the new and amazing graphic novel of The Last Unicorn. On November 16, 2013, Peter S. Beagle was in Seattle at the Cinarama Theater doing just that.
Seeing it on the big screen again just reminded me all over again how much I enjoyed reading the book and how much I enjoy writing epic fantasy.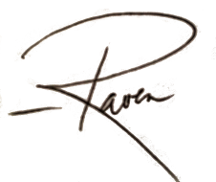 Want to read other Flashback Fridays? Click here to see the list in this series.