When I was much younger, my evenings and weekends revolved around science fiction and fantasy tales, many of which were written by authors still writing today like Jody Lynn Nye and David Gerrold (he wrote the screenplay for the Star Trek episode "The Trouble with Tribbles," which I adored as a kid). When I wasn't reading these tales, I was writing my own–anything from bizarre short stories to 400+ page novels with dragons. Never in a million years would child me have ever thought I'd have the opportunity to be in an anthology with some of my childhood writing heroes, much less some of my adult ones.
It is with great honor that I get to announce that I will have a story in Jeff Sturgeon's Last Cities of Earth project, which is both an anthology and an amazing art book.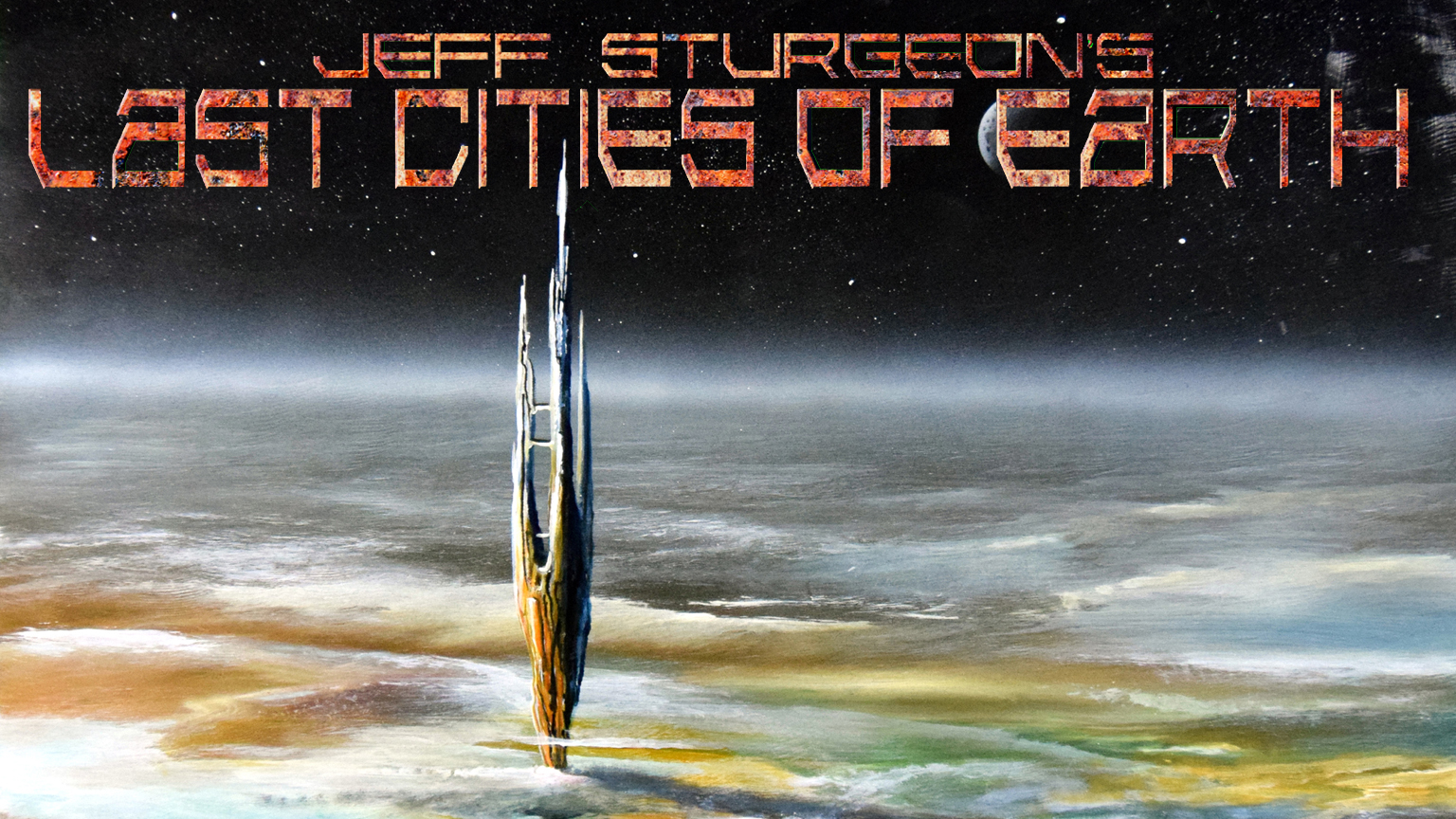 Last Cities of Earth is an anthology of stories depicting humanity's survival in the face of global catastrophe borne out of the mind's eye of award-winning artist Jeff Sturgeon.

Featuring 16 stories by bestselling and award-winning contributors, LCOE is an illustrated collection full of tales of a brand-new world awaiting you as among the first discoverers.

With master storytellers whose imaginations helped shape the Star Wars and Star Trek universes, LCOE is a collection of possibilities answering questions such as "Why are the cities floating?" and "What happened to force humanity into the skies?"
Who's In It?
My story will be in the anthology along with award-winning and bestselling authors Kevin J. Anderson, Jody Lynn Nye, Ian Douglas (aka William H. Keith Jr.), Brenda Cooper, Mike Resnick, David Gerrold, Steve Perry, J.A. Pitts, Cat Rambo, Todd Lockwood, and more! It's being edited by Hugo and Bram Stoker Award Nominee Jennifer Brozek and will be an amazing post-apocalyptic project to be a part of.
Help make this project a reality by sharing the news or backing the Kickstarter:
Click HERE to back us!