This is your LCCC Wrap-Up!
I've been to Spokane before for Worldcon, but this is the first time I've driven out there without the chaos of multiple wildfires. Lilac City Comicon was larger than I expected, but full of fun fans who enjoyed cosplay, reading, and generally geeky things. I met so many people that my brain is still in a fog over the past five days.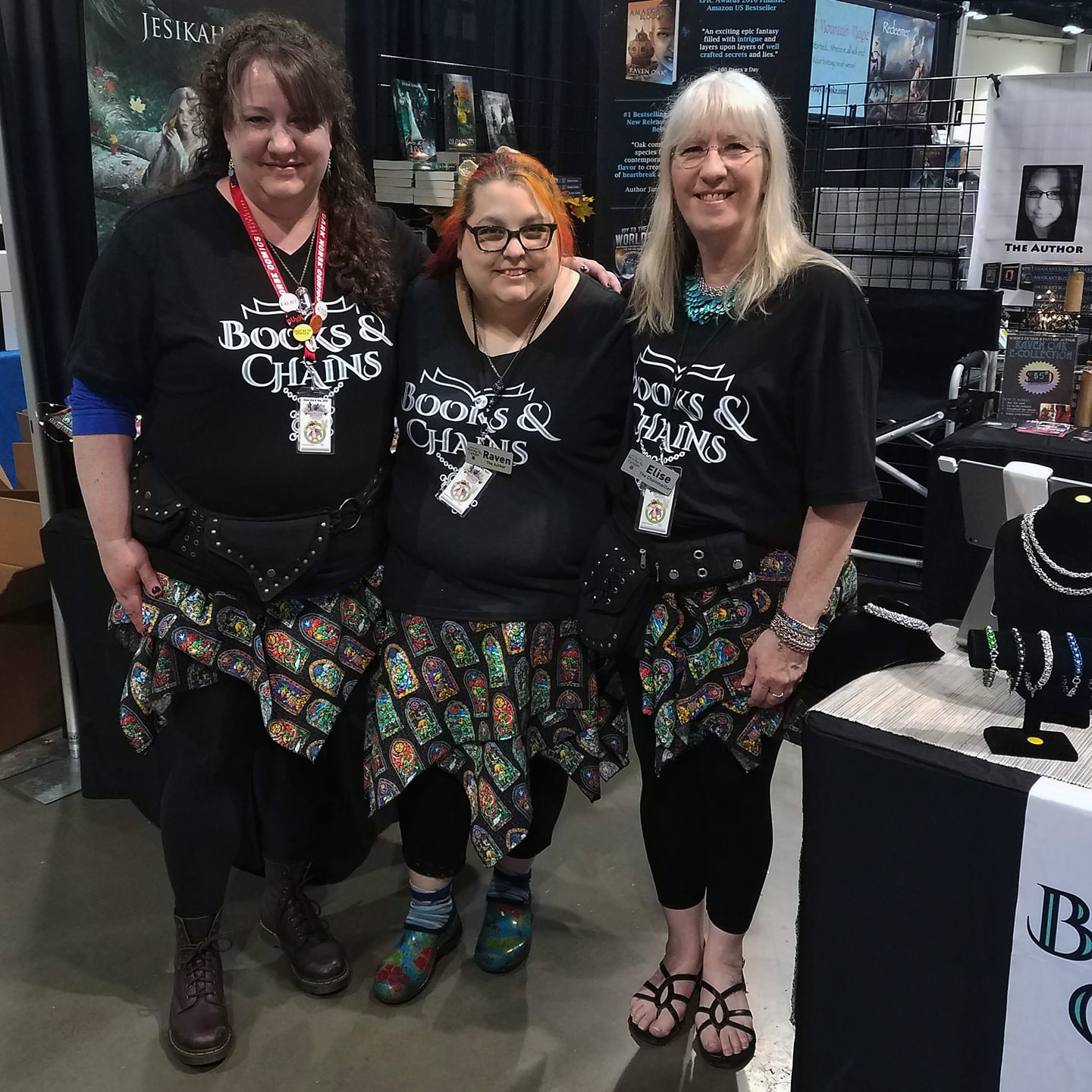 (Yes, we're wearing matching Legend of Zelda skirts, made by the fabulous Jesikah Sundin.)
On Friday morning, we drove in two vehicles packed to the gills with crates, grids, tables, and other booth supplies. I started out the day by forgetting my suitcase (*facepalm*) and had to turn around and go get it. I'm no good at a convention without clothes and a toothbrush at a minimum.
Setup for us was 2-4 PM. We arrived about 2:30 and didn't finish setting up until 6:10ish. It was our first time in this size space with three people so it took some figuring out to set up. After a long set up, we checked into the Doubletree by Hilton hotel, which is attached to the convention center, and then ate a very overpriced dinner at the hotel restaurant. (I don't recommend anyone eat at Spencer's.)
The convention ran for two days and rather than rush home to arrive in the middle of the night, we stayed at the hotel until Monday AM for a more leisurely check-out and drive home. Overall it was a good convention.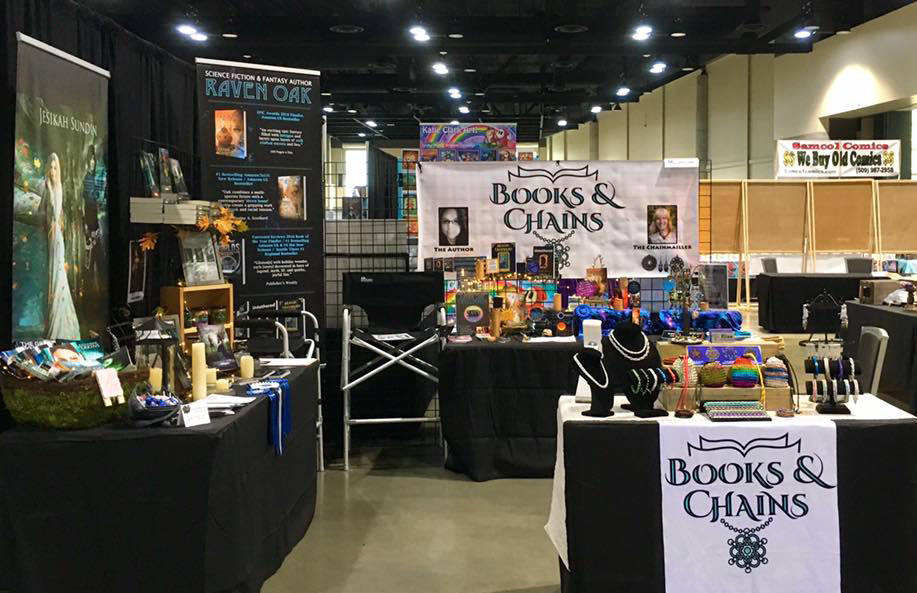 Our booth Friday evening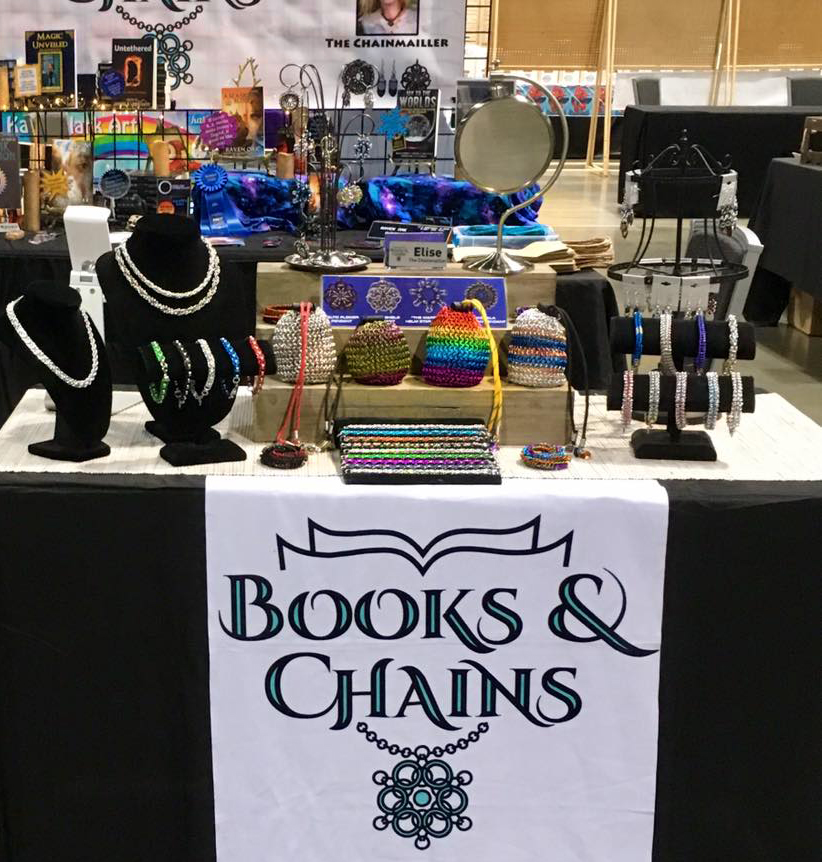 Close-up of the chainmaille pretties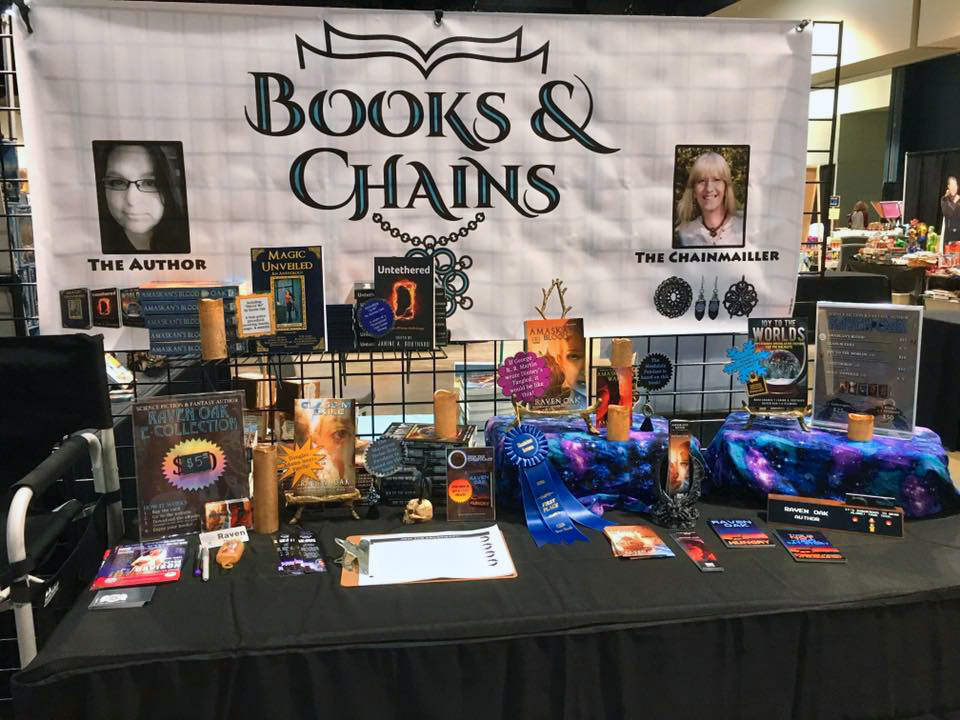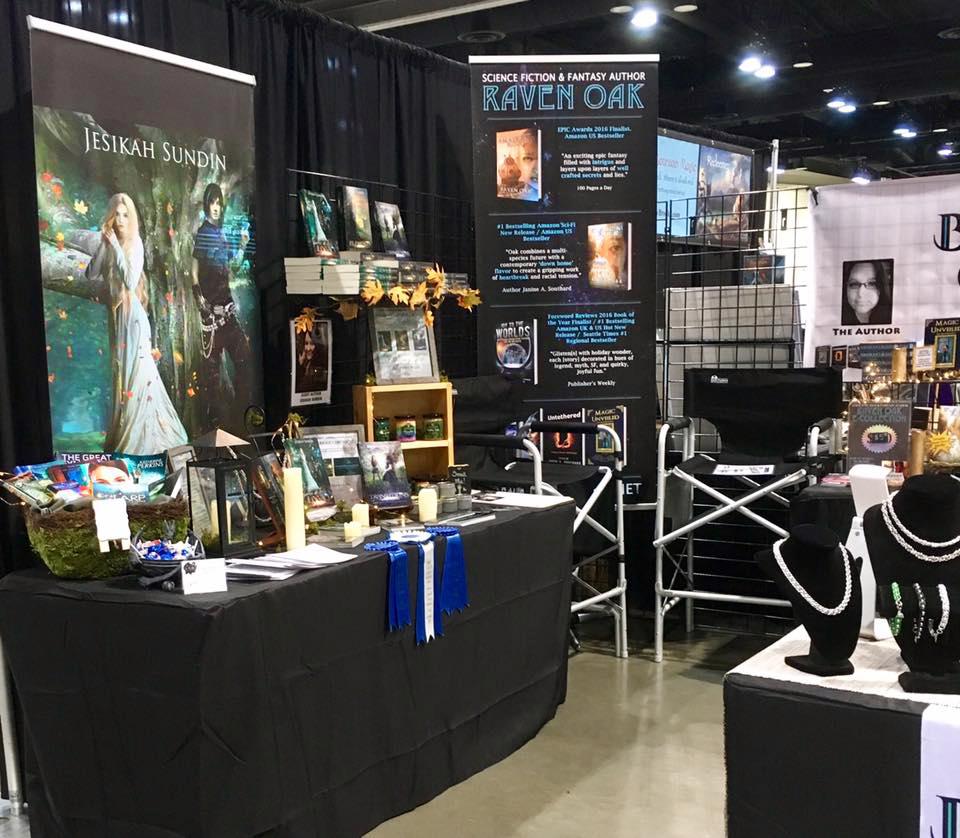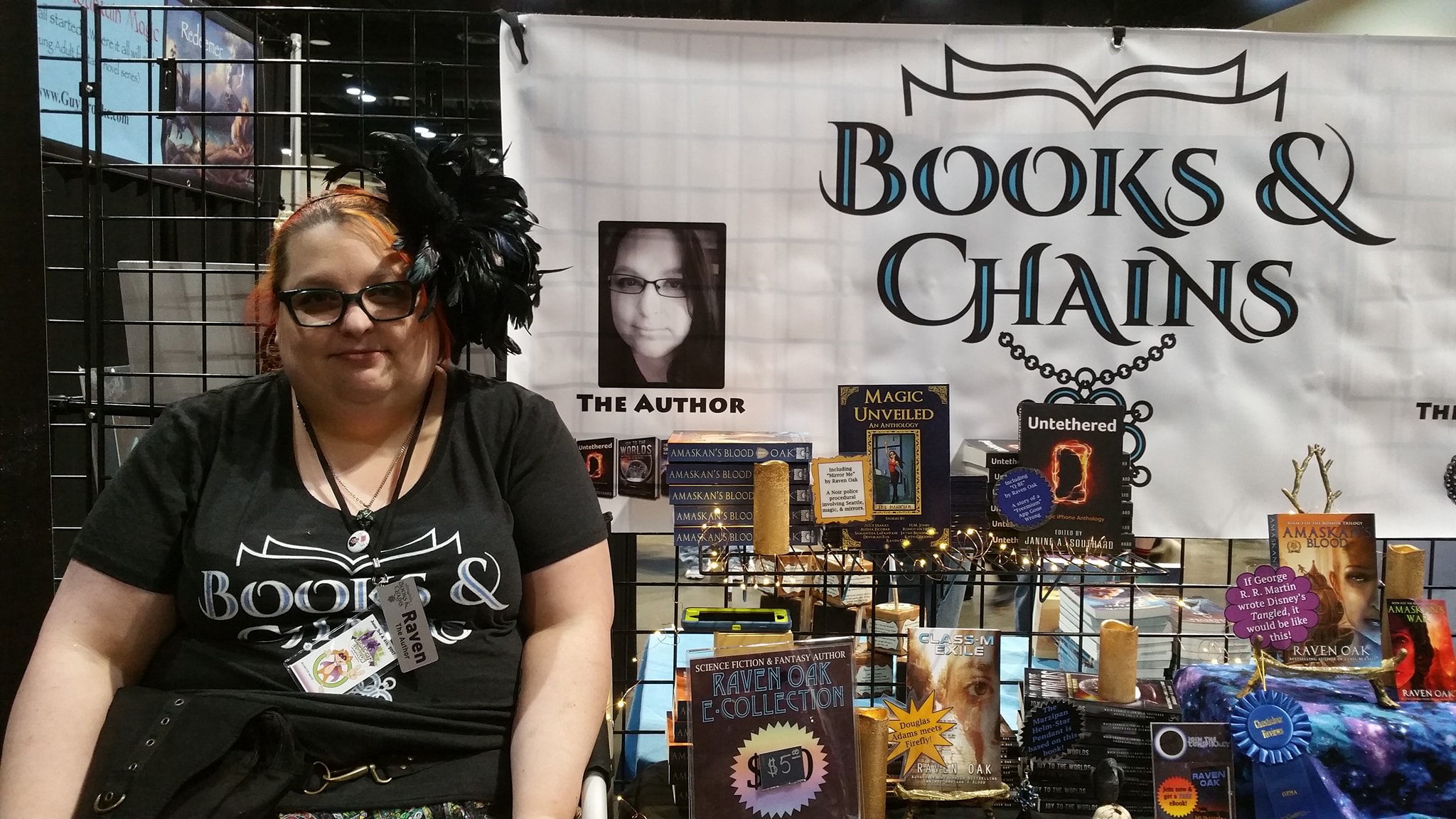 Me with my books.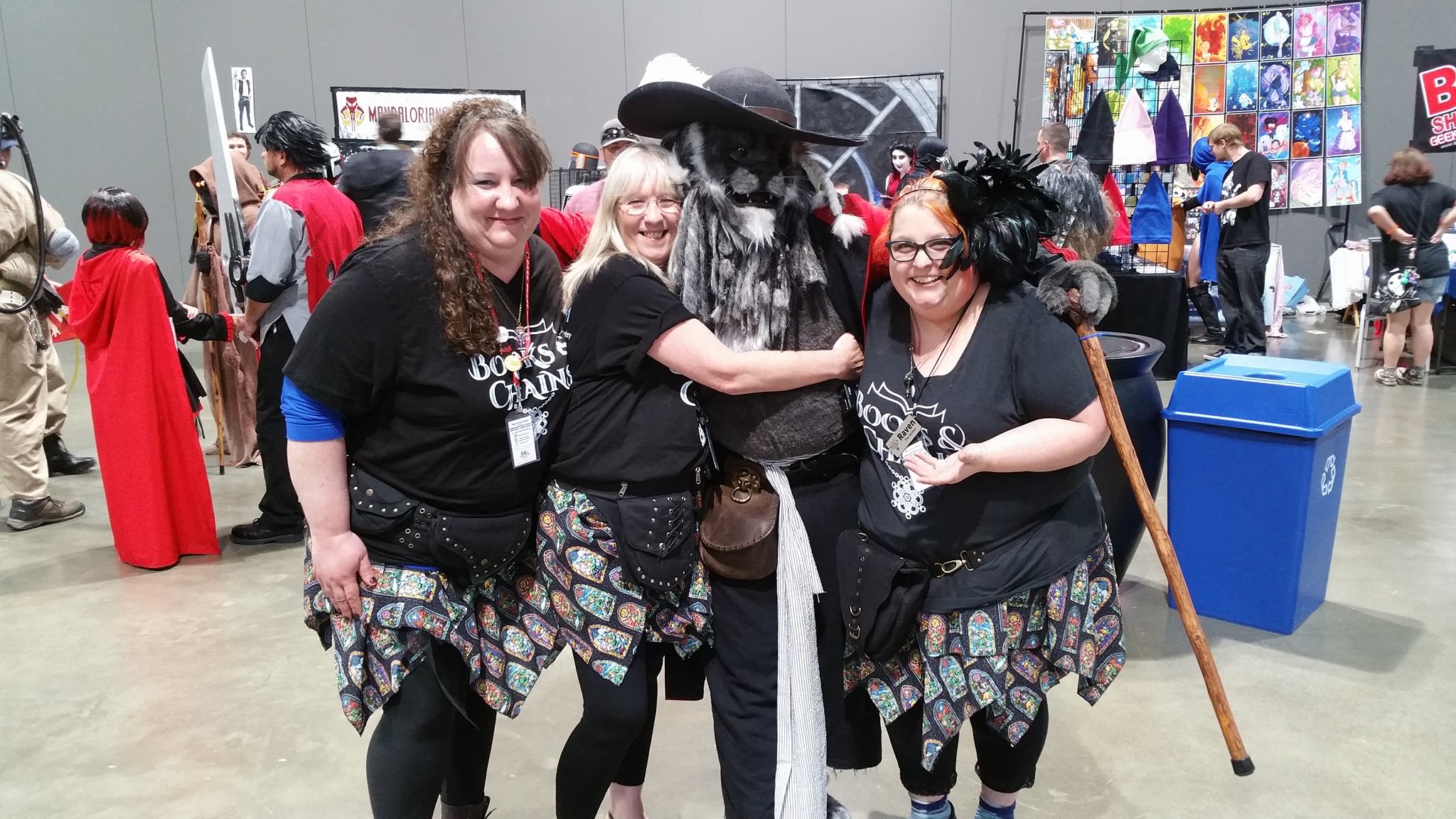 Us with a Steam Cat who was very friendly. Hard to see but he had a very awesome revolutionary war jacket on.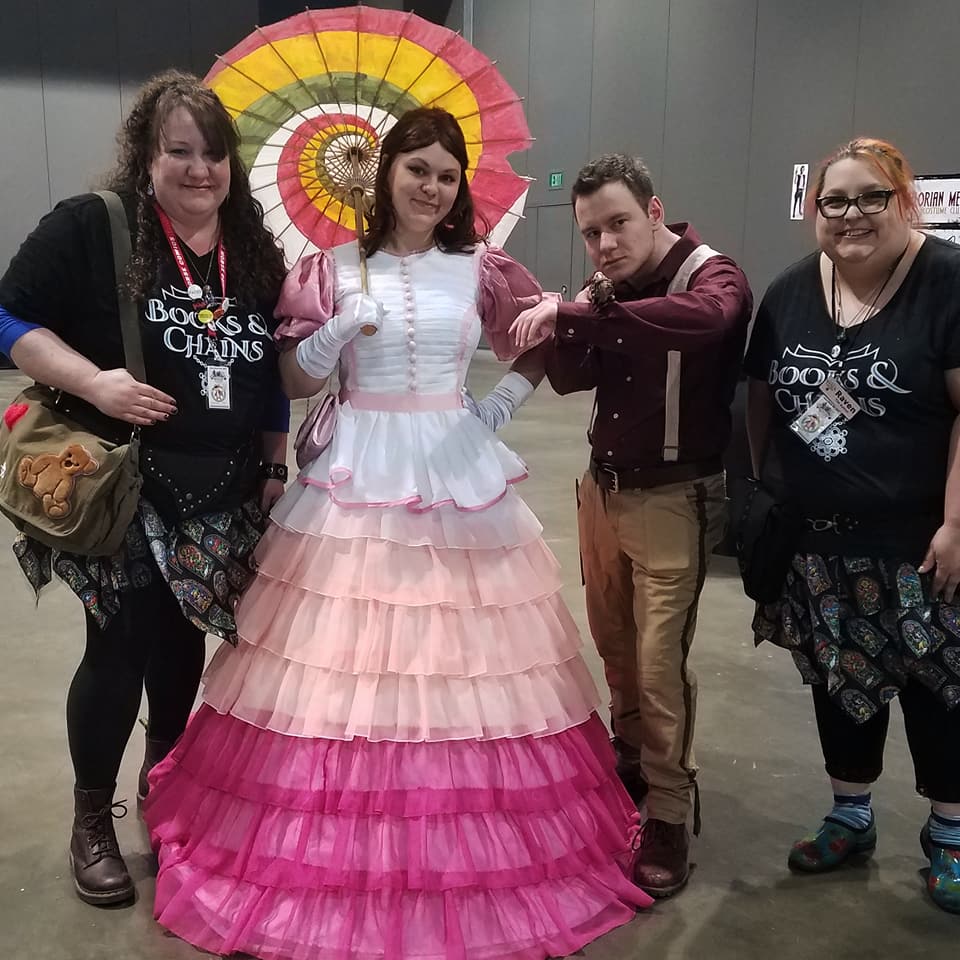 Jesikah Sundin and I posing with Kaylee Frey and Captain Tightpants aka Captain Malcolm Reynolds from Firefly, or at least two very awesome cosplayers. 
Awesome gender-bent Wonder Woman. Photo by Elise.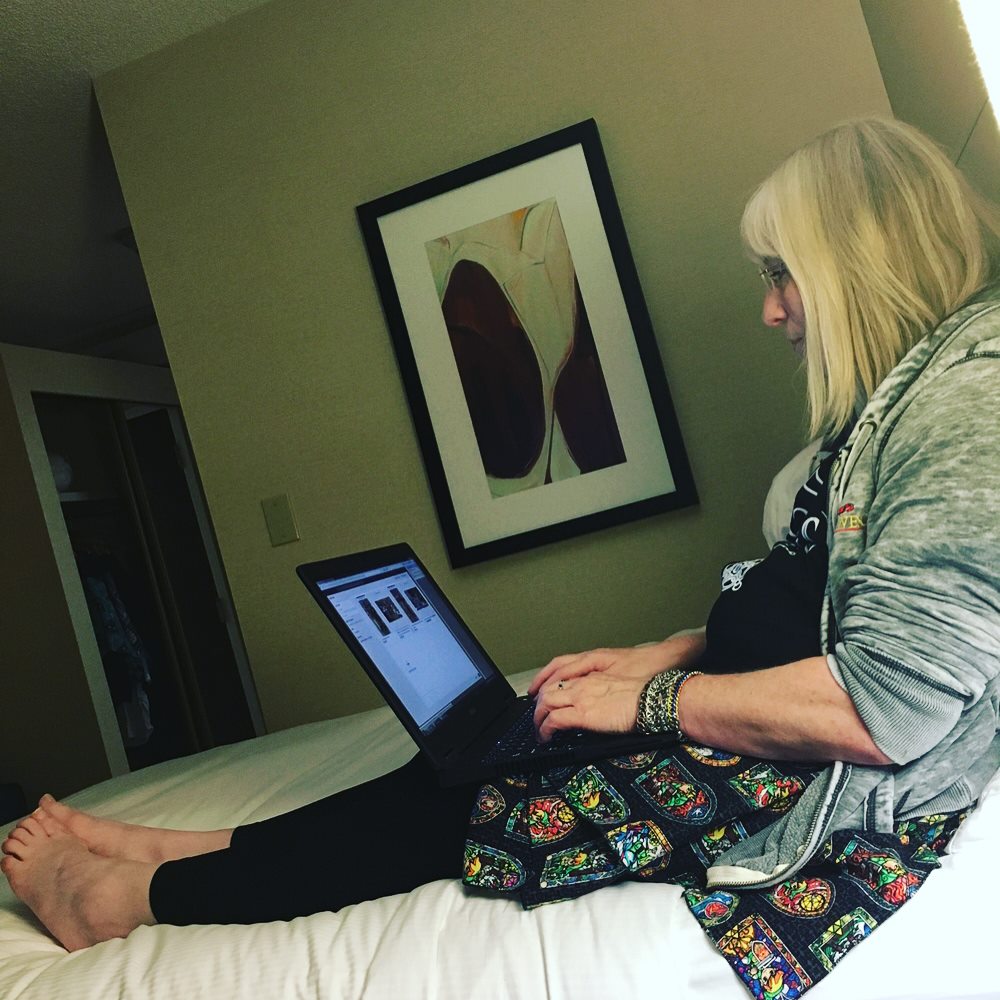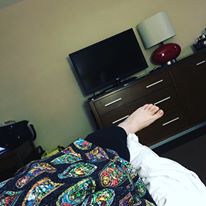 Relaxing after Day 1.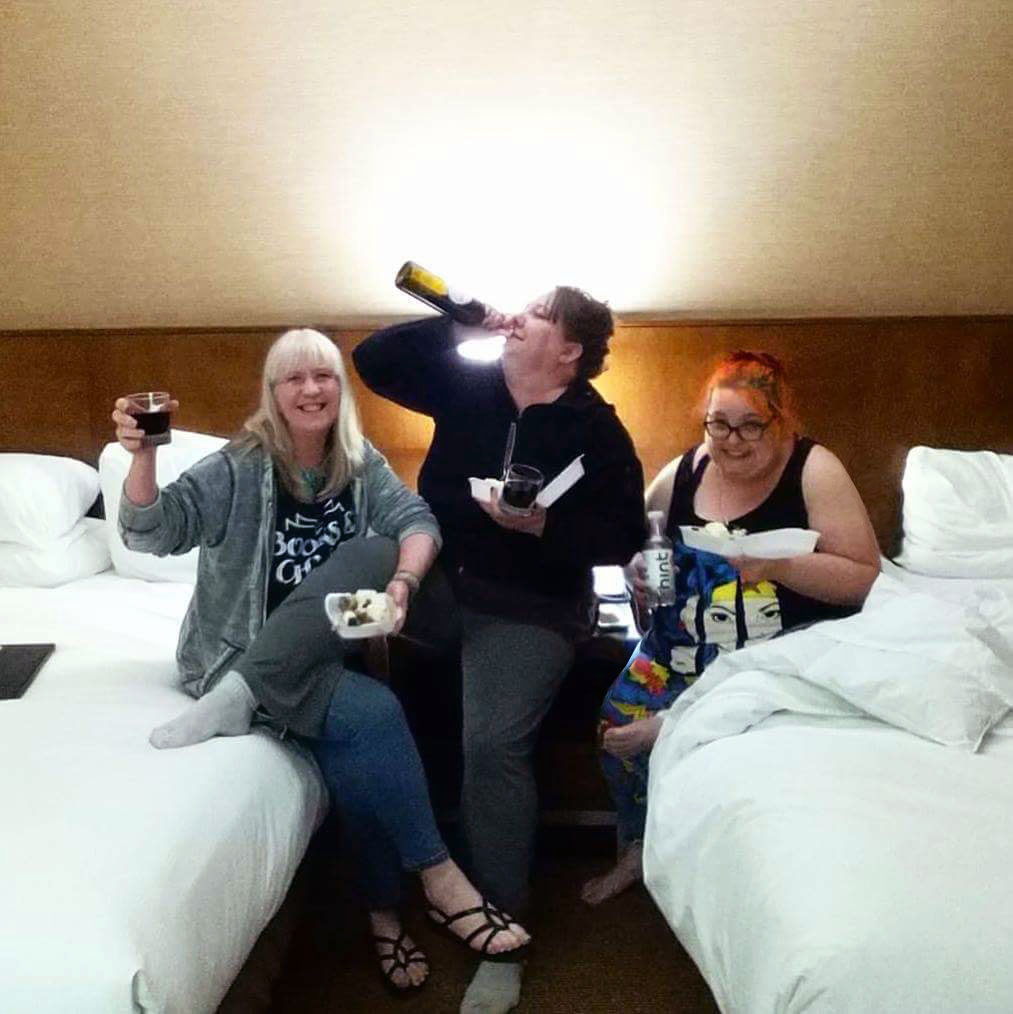 More relaxing.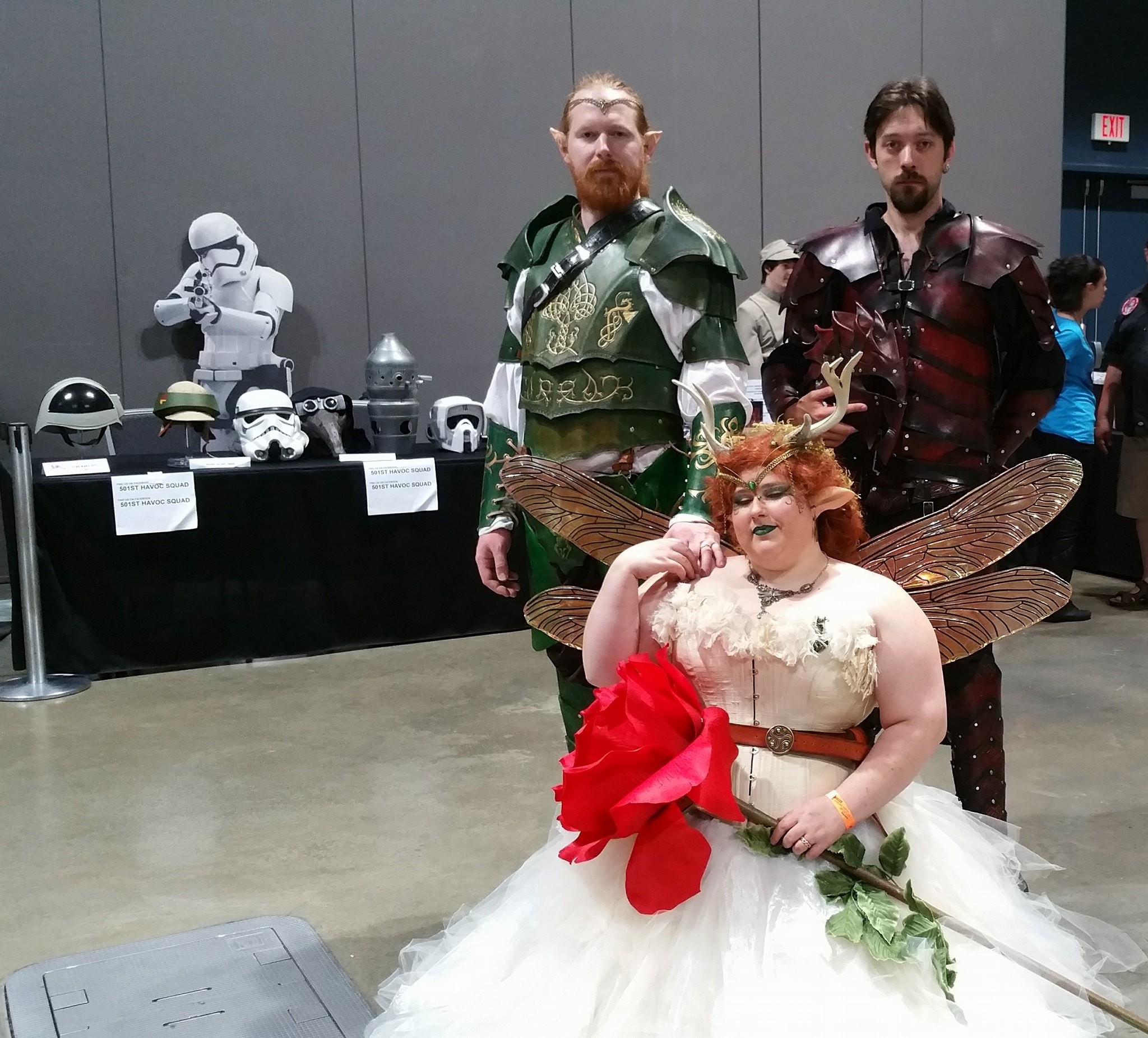 Amazing picture of faeplayers by Elise.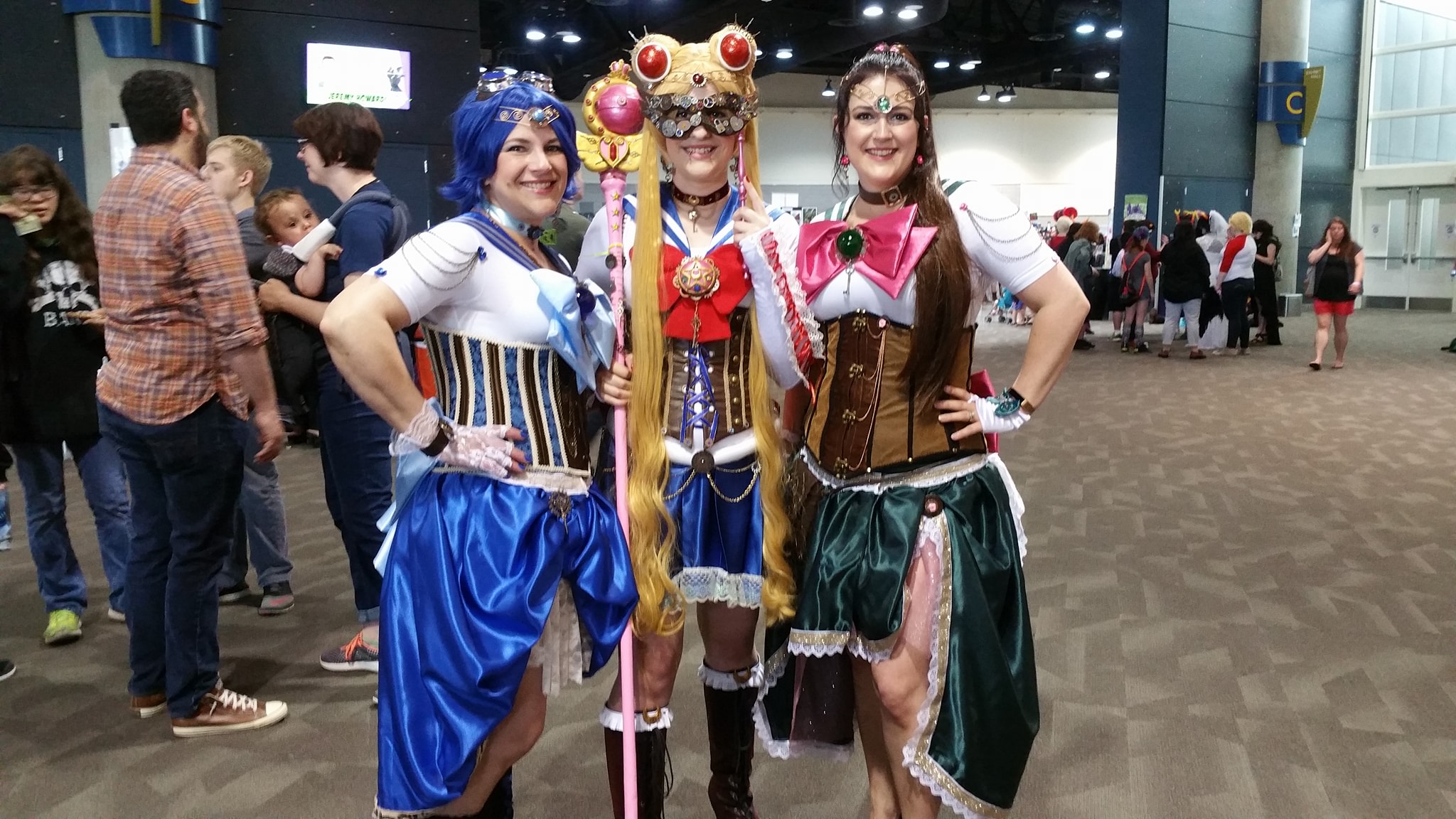 Steampunk Sailor Moon (Photo by Elise)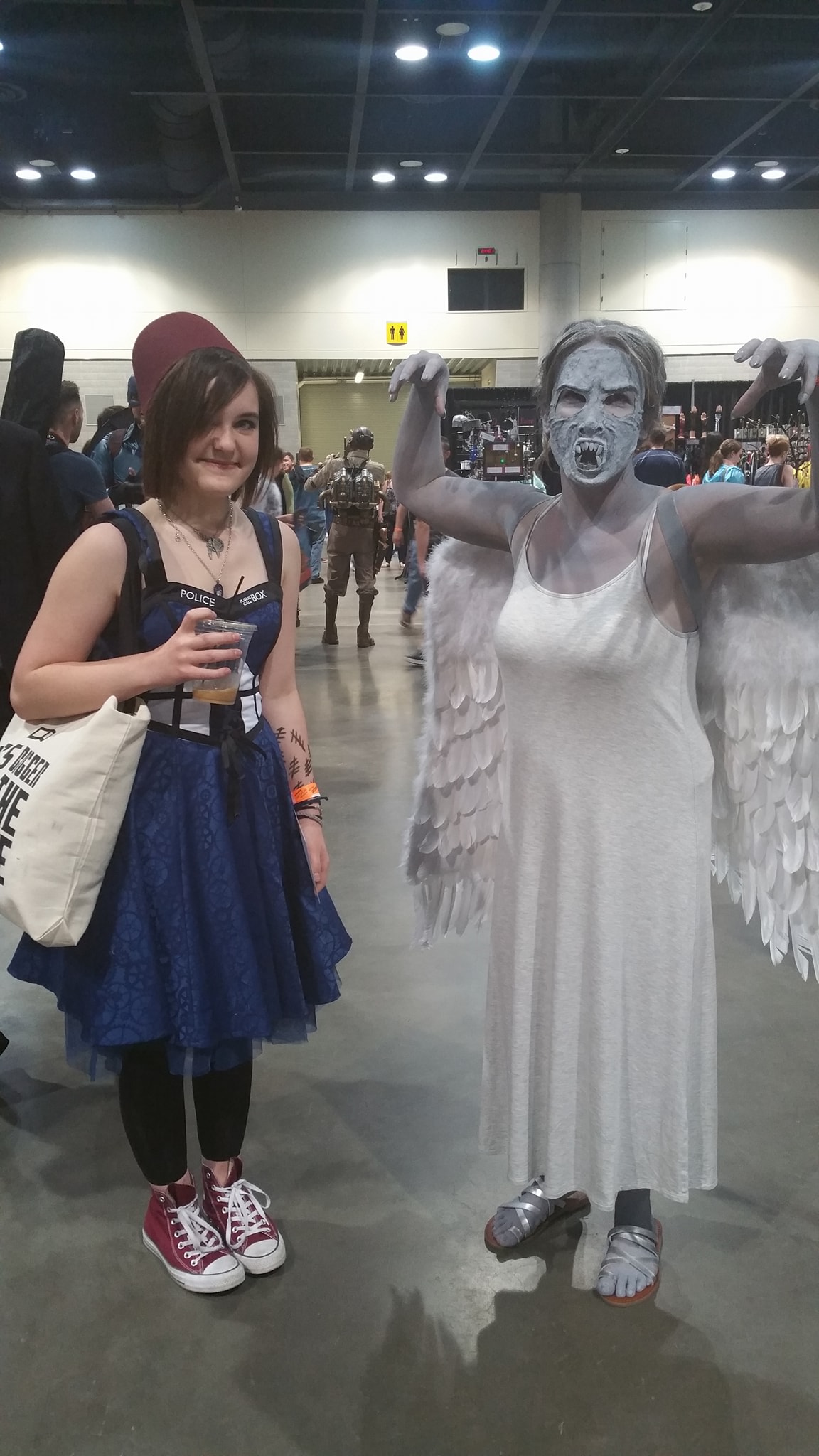 Mother & daughter Whovians (Photo by Elise)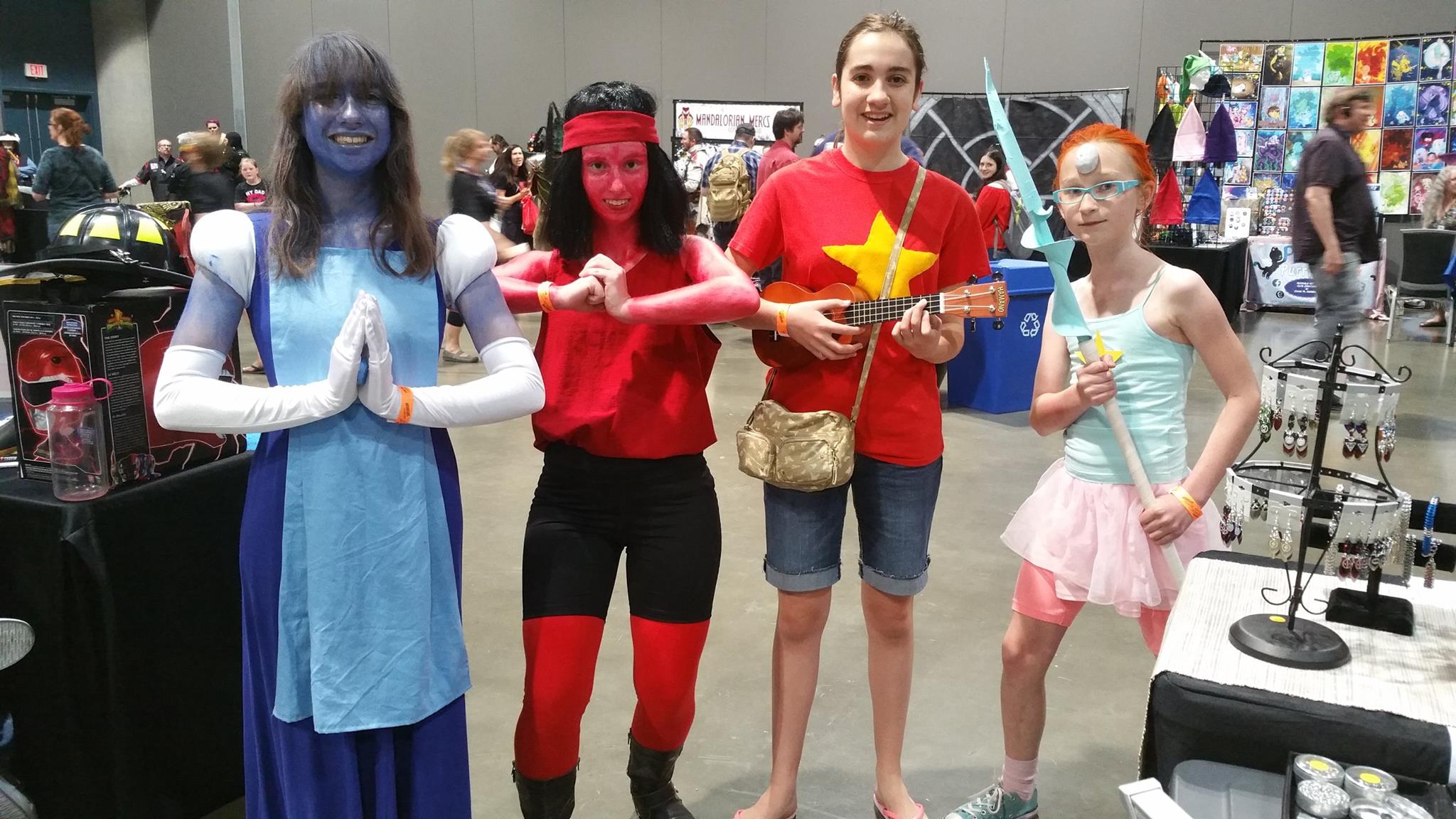 Does anybody know what time it is? Adventure Time! Mathematical! (Photo by Elise)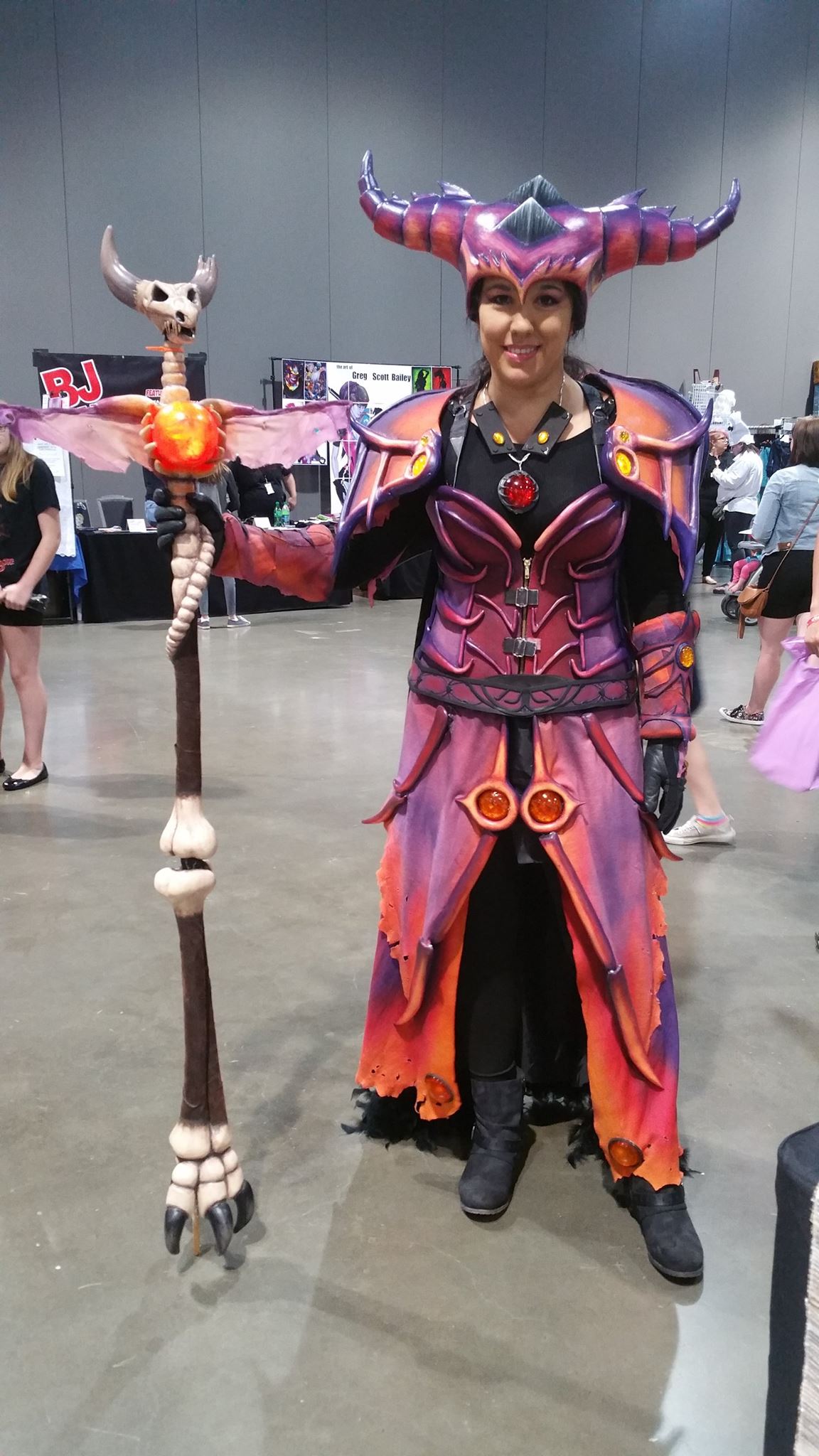 I don't know what this cosplay is, but it's beautiful! (Photo by Elise)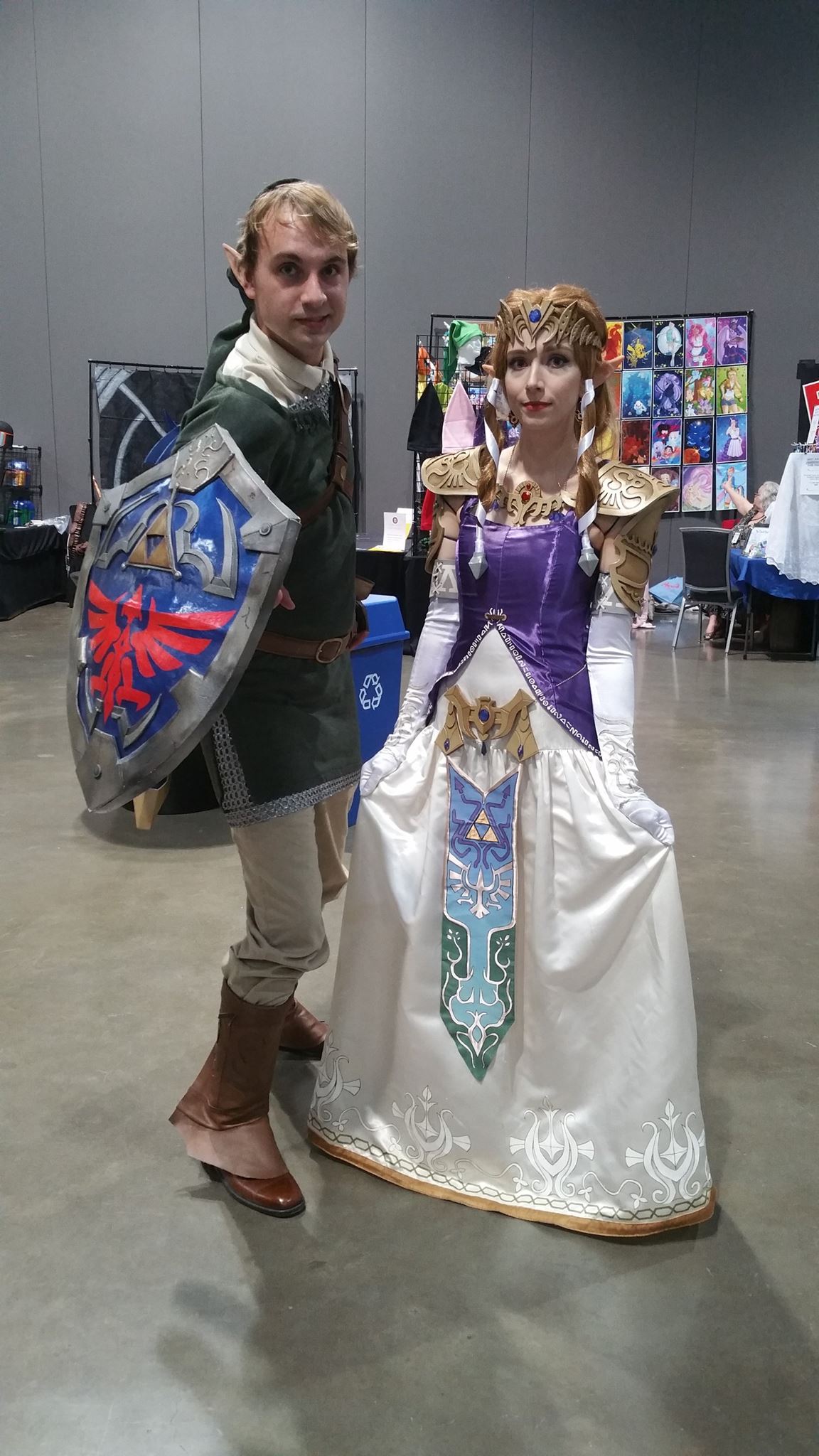 Amazing Link & Zelda cosplay (Photo by Elise)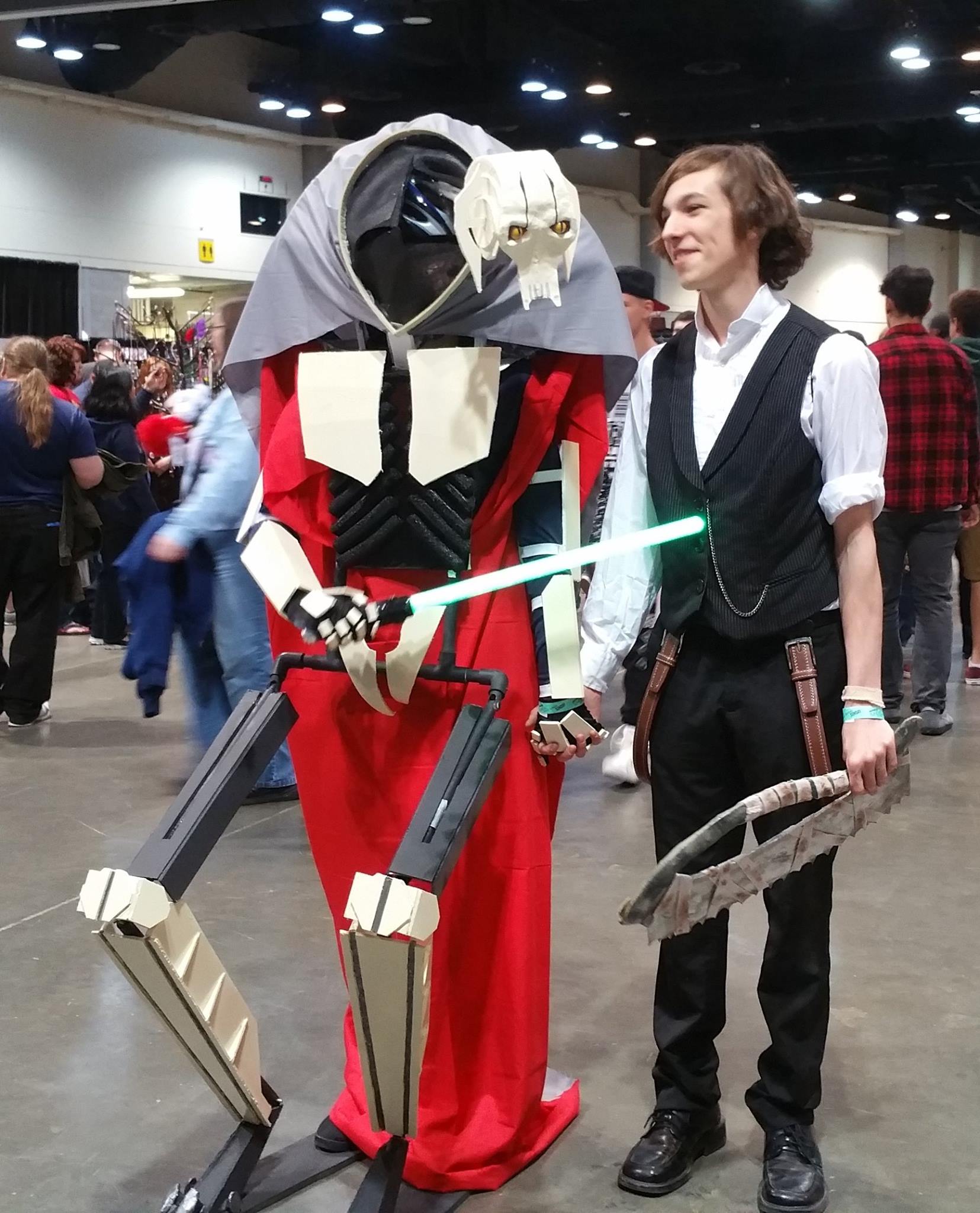 Star Wars cosplay for the win! (Photo by Elise)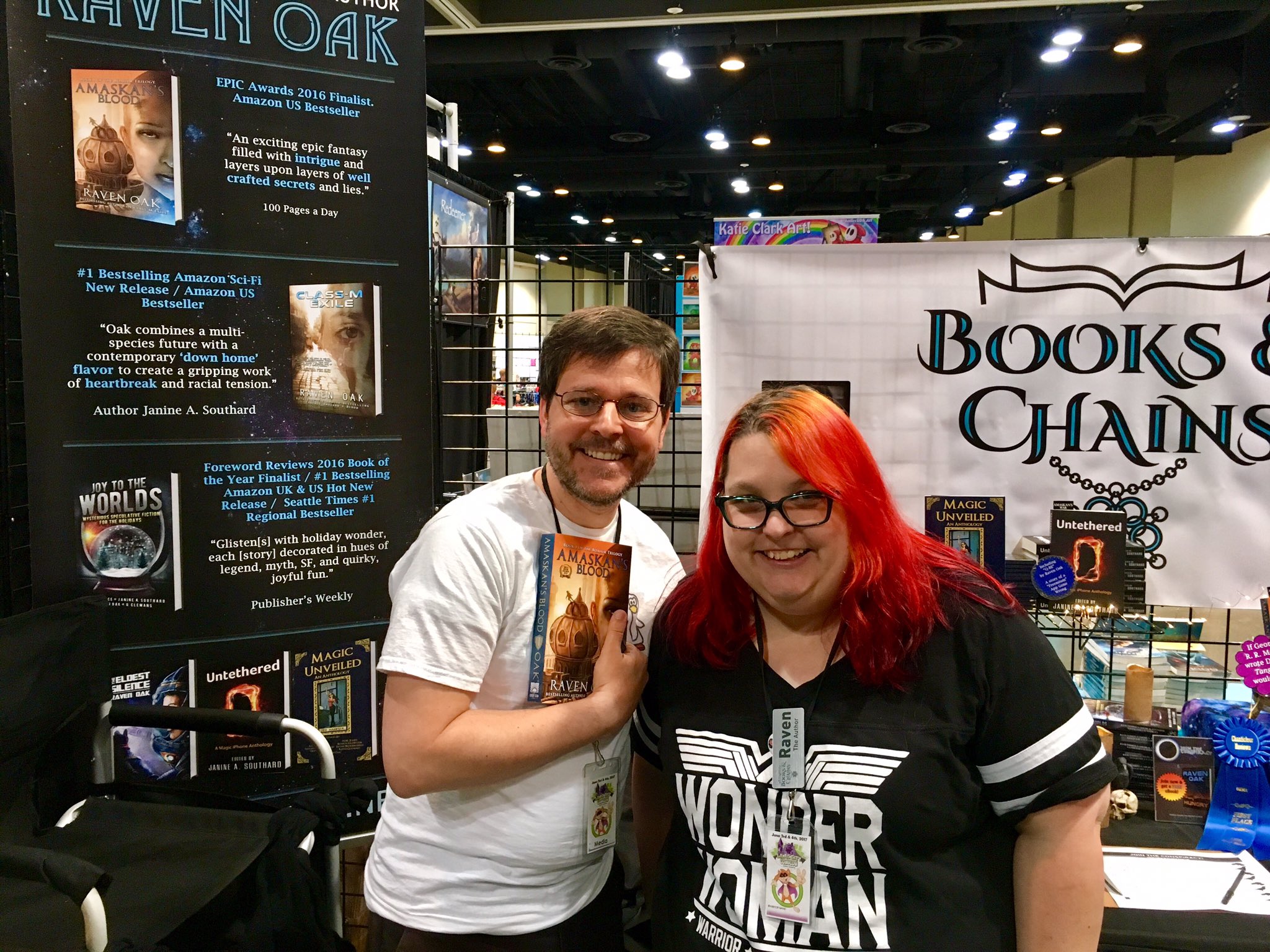 Me and a reader named Shad (which is the name of one of the Little Dozen Kingdoms in Amaskan's Blood)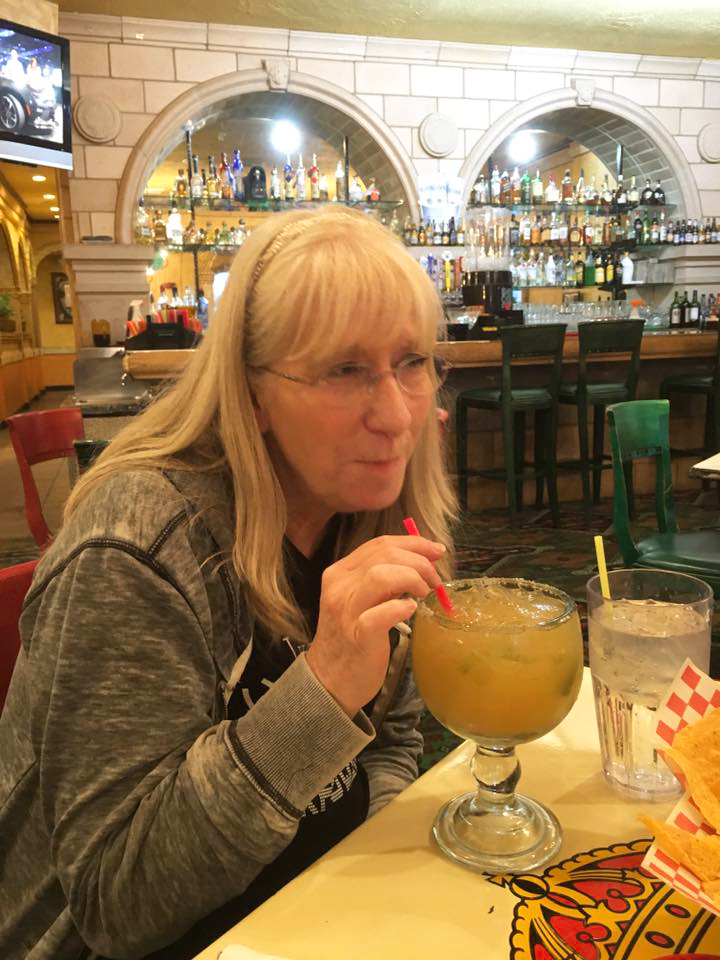 Two awesome ladies relaxing post-con Sunday.