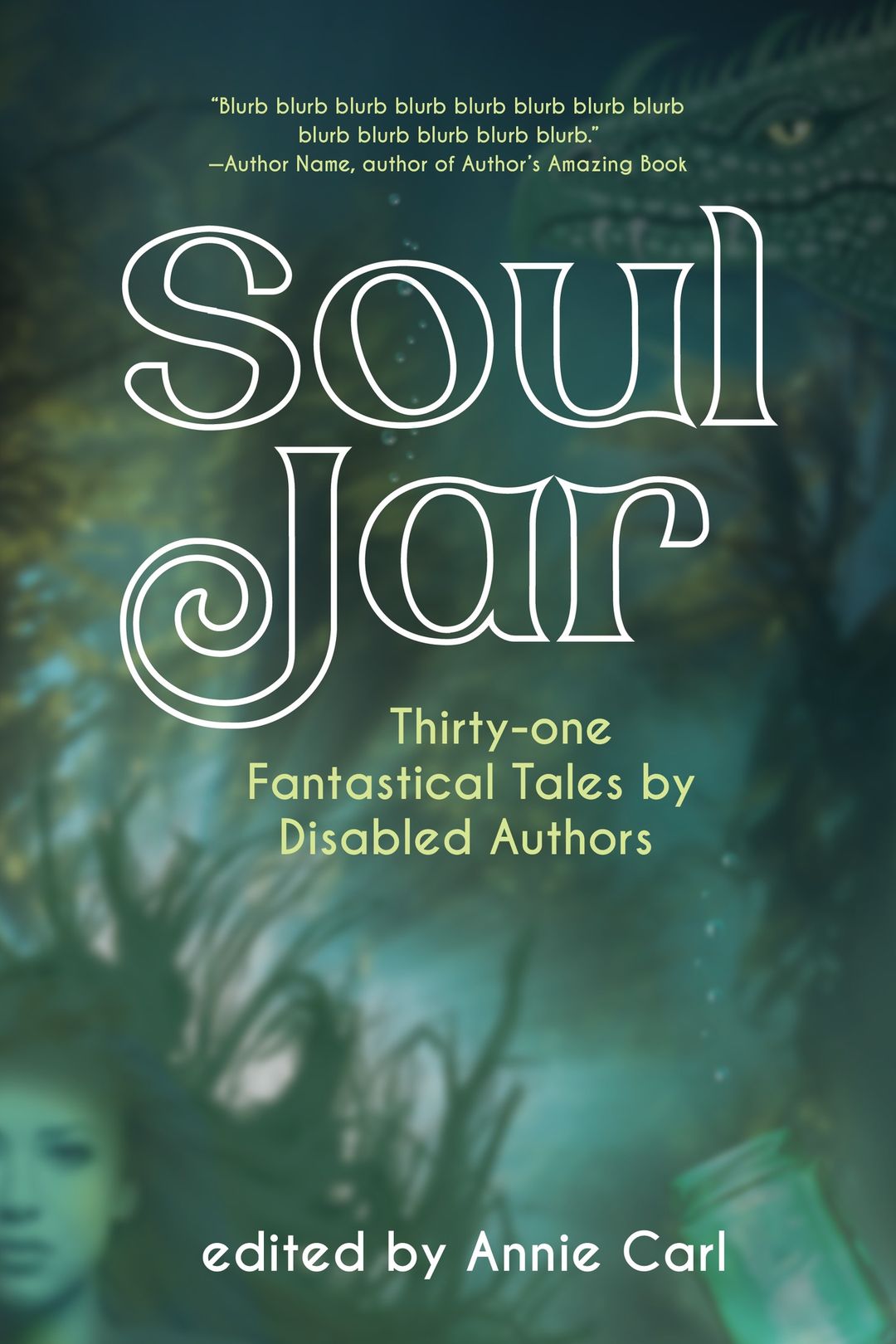 Soul Jar
Thirty-One Fantastical Tales by Disabled Authors
Foreword by Nicola Griffith, author of Hild and Spear.
Too often, science fiction and fantasy stories erase—or cure—characters with disabilities. Soul Jar, edited by author and bookstore owner Annie Carl, features thirty-one stories by disabled authors, imagining such wonders as a shapeshifter on a first date, skin that sprouts orchid buds, and a cereal-box demon. An insulin pump diverts an undead mob. An autistic teen sets out to discover the local cranberry bog's sinister secret. A pizza delivery on Mars goes wrong. This thrillingly peculiar collection sparkles with humor, heart, and insight, all within the context of disability representation.
Release Date: 10/17/23
Get the Goods!
Paperback available at:
Praise
"
Raven Oak's grounded sci-fi tale, "Weightless," in which a large woman with a knee replacement takes charge after a routine space flight goes awry, explores generosity and community in the wake of disaster…Fans of space opera, fairy tales, and postapocalyptic stories will revel in the reinvention of beloved tropes and the wealth of eye-opening creativity—and disabled readers will be especially moved.
"
-- Publishers Weekly