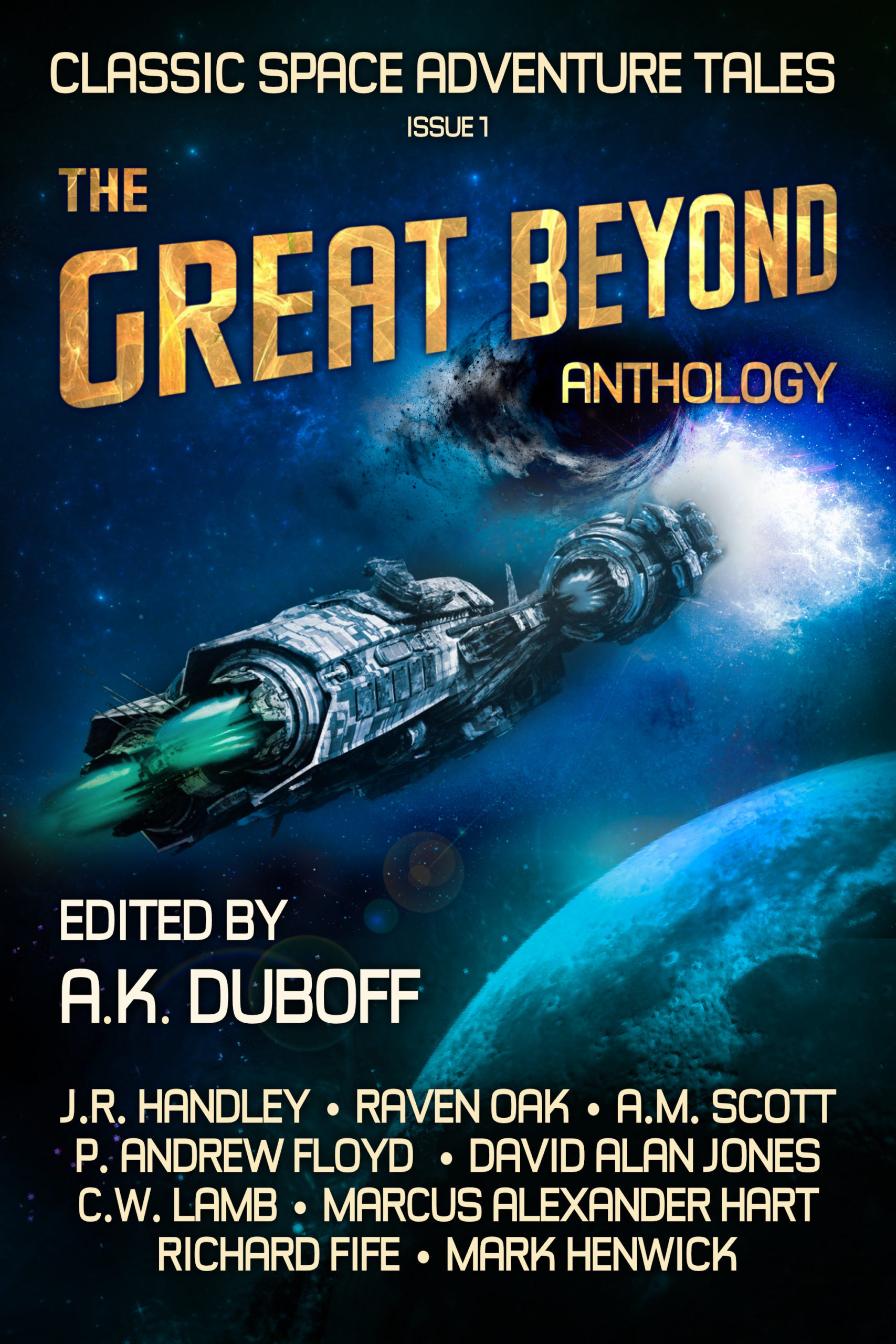 The Great Beyond
Contains the story "Weightless" by Raven Oak. In the developing industry of space tourism, a disabled and neurodivergent traveler finds her first space vacation frought with prejudicial attitudes. When a ship malfunction threatens the lives of all on board, will Tara survive, or will she perish as society expects?
Anthology blurb:
Journey to worlds near and far… 
The 

Great

 

Beyond

 Anthology is a compilation of timeless space adventure tales. From humanity's first footsteps into space, to galaxies far away, to alternative versions of Earth, these fun and hopeful tales will transport you far from our present reality.
Featuring bestselling authors as well as fresh new voices, begin your journey into the 

great

 

beyond

.
Get the Goods!
Paperback available at: