---
This time last year, I was having my first book signing event for Amaskan's Blood, which was my first serious publication (though not my first). It's been on my mind a lot as I've been working on Book II, but also as we move into our new home and I unpack my new office.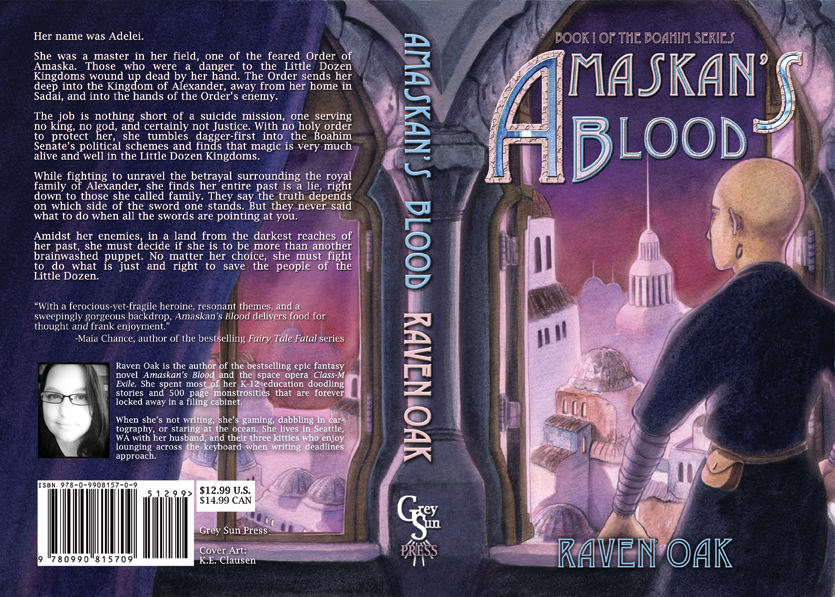 What I Love about This Cover:  Stylistically, the cover is a throwback to the old school fantasy covers, which I love.
What I Don't Love about This Cover: In some ways, I wish more of the city was visible. The artist did such an amazing job of capturing the feel and culture of Sadai.
Here's to many more books to come.
---