This week's Throwback Thursday: The Golden Compass by Philip Pullman
---
I'm a day late on this! Oops!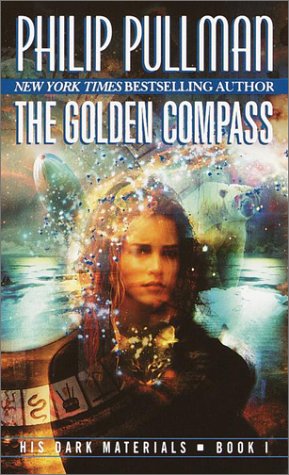 What I Love about This Cover:  This cover is abstract and yet intriguing. I remember wondering what was with this chick. Was she telepathic and seeing all those images at once or what?
What I Don't Love about This Cover: It definitely portrays the book as an adult book with this cover rather than YA, which could be misleading for some readers.
---