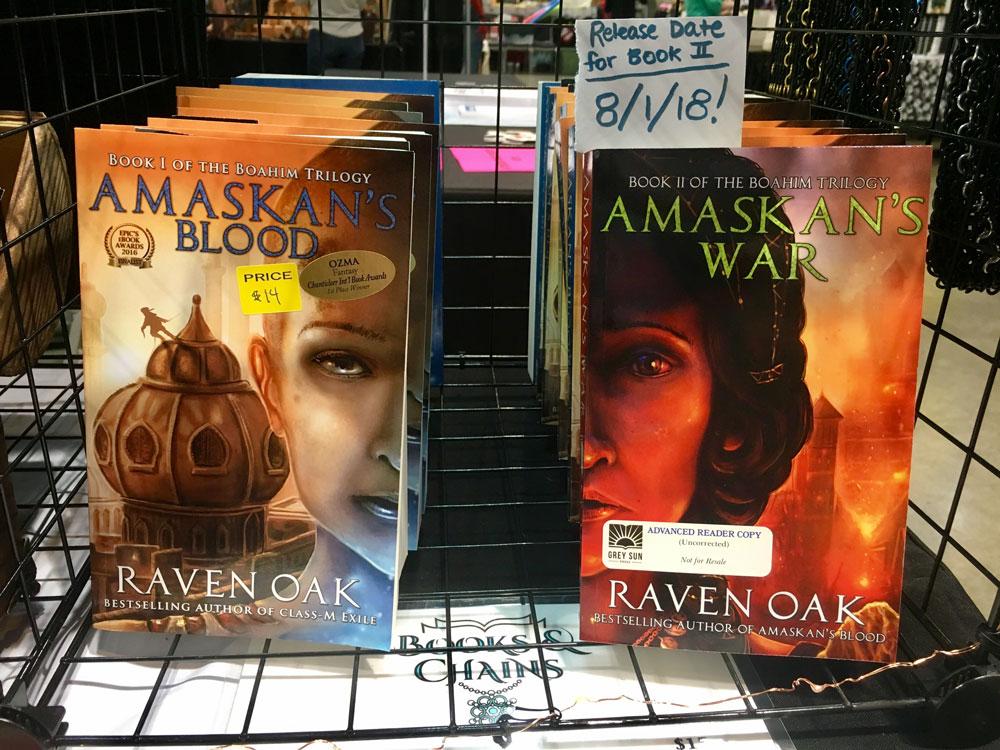 It's your lucky day!
Pre-Orders are now up for Amaskan's War, Book II of the Boahim Trilogy.
It will be out in paperback on August 1st (ebooks will be out 9/1/18) and as such, pre-orders are up in most bookstores.
Places to pre-order a copy:
Amazon (US):   Paperback | Ebook (Kindle)
Amazon (UK): Paperback | eBook
Barnes & Noble: Paperback | Ebook (Nook)
iTunes: eBook
Kobo: eBook
Angus & Robertson (AU): eBook
It's popping up at other places as it gets added to various systems. If you're looking for a paperback copy, any bookstore can order it–even if they don't have it in their system yet. Just give them the title, author (me!), and the ISBN 978-09908157-1-6.
I'll post soon about any upcoming book release signing events.