Happy Book Birthday to me!
While the eBook release of Amaskan's War is still a month away, today is a day worth celebrating for me as the trade paperback of Amaskan's War is out as well as my coloring book–From the Worlds of Raven Oak.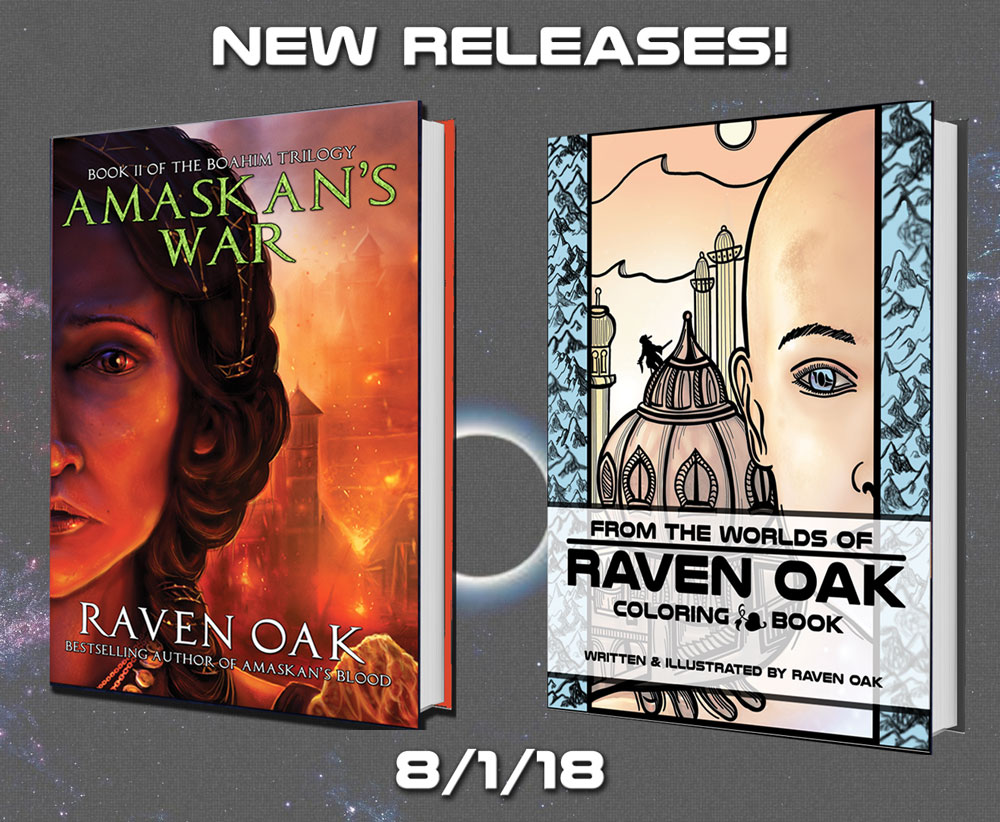 With all the house drama and the diagnosis of Sjogren's Syndrome in the past two years, I worried Amaskan's War would be a footnote in a lengthy to-do list. I certainly didn't imagine that I'd be illustrating a coloring book with scenes and characters from my various stories.
If you'd like to help me celebrate my book birthday, feel free to snag yourself a copy!
AMASKAN'S WAR: Amazon | Barnes & Noble | Powells | IndieBound
FROM THE WORLDS OF RAVEN OAK COLORING BOOK: Amazon | Barnes & Noble
If you take the title to your local independent bookstore, they can order it if they don't have it. I'm in the process of scheduling a few signing/release events so stay tuned!
You can find out more about Amaskan's War, including some new maps and extras, here:  Amaskan's War
You can find out more about the coloring book, including two downloadable coloring pages, here:  From the Worlds of Raven Oak