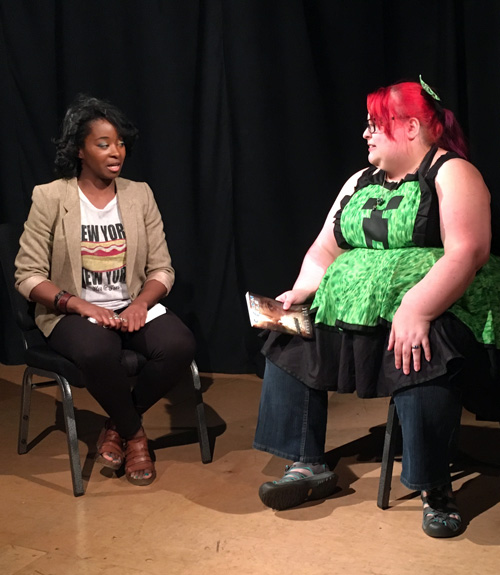 Walking into a project like Bibliophilia, I had no idea what to expect. I'd seen Comedy Sportz Seattle perform improv before (and quite comically), but perform my book Class-M Exile?
Lucky for me, I had one of the best improv groups around to bring Class-M Exile to life on the stage.
After a wonderful welcome, Word Lit Zine's editor-in-chief, Jekeva Phillips, did a short interview with me about my book, my writing, and the perilous traffic jam that turned a 35 minute drive into an almost three hour trek. Afterwards, I read chapter one–complete with the Texas drawl. (Erik informs me that I now tilt my mouth a rather particular way to read in that voice. LOL!)
There were plenty of chuckles while I read, but nothing compared to what was to come!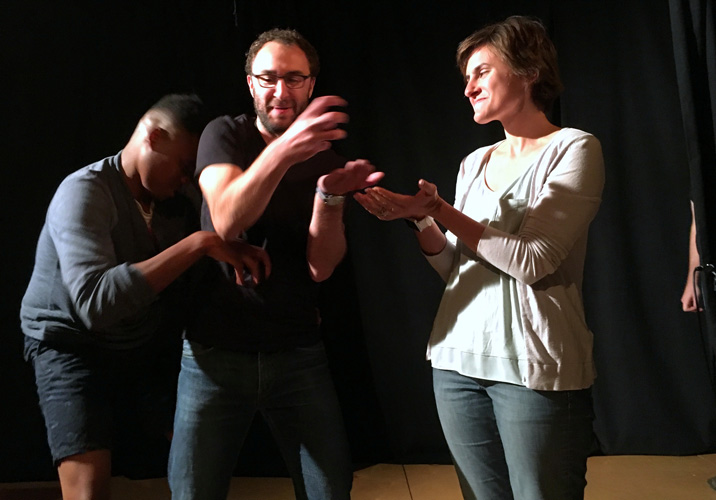 Improv actors Mike Glissmeyer, Kesan Nathaniel, Maureen Chomko, Graham Tordoff, and Anthony Apodaca did an amazing job. They took a few liberties with the plot line, but I laughed so hard my sides hurt!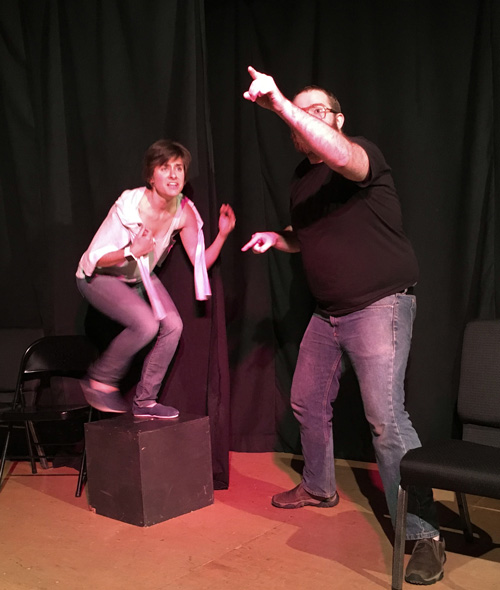 I might have only read chapter one, but the improv group gave us "flashbacks" into Eerl's childhood and even their idea at what the ending would be. Of course, they were wrong about his childhood and the ending, but that's okay. It was funny as hell!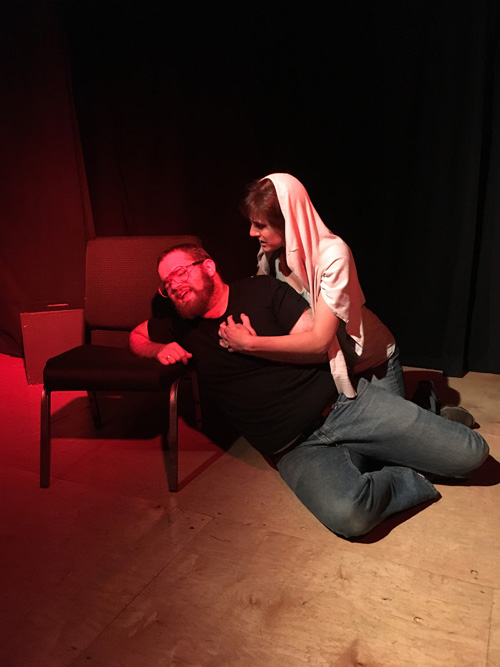 There's nothing like watching your words come to life on stage. It was an amazing night and one I hope to see repeated in the future! The Pocket Theater did not allow me to video record the event because they do that. They are supposed to release a video recording of the event and once they do, I'll post that. In the meantime, enjoy some more pictures from the event!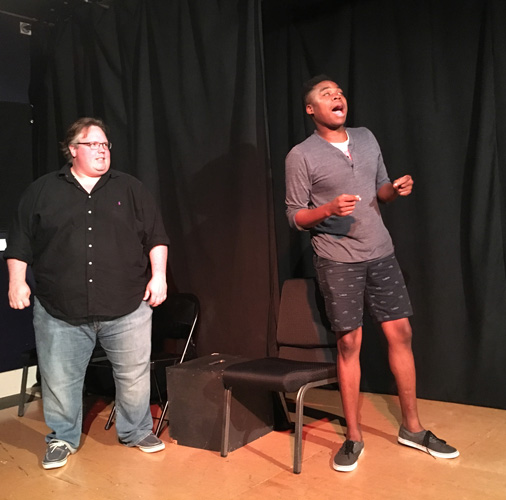 These good tourists are exploring "Bay-zar, Class-M planet in the middle of no-where."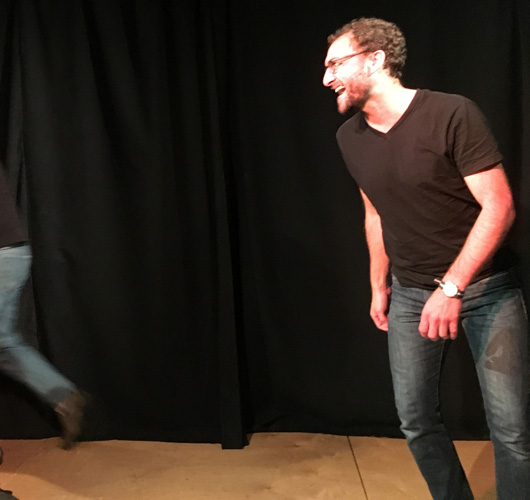 This alien is not friendly.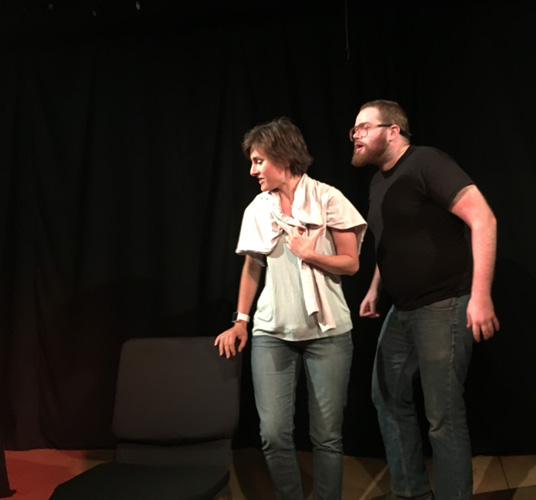 Mel's hood comes off. She's a hu-man!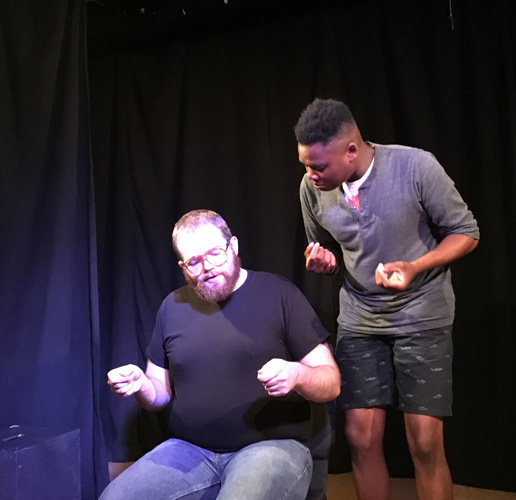 This photo above was a bit from "Eerl's childhood"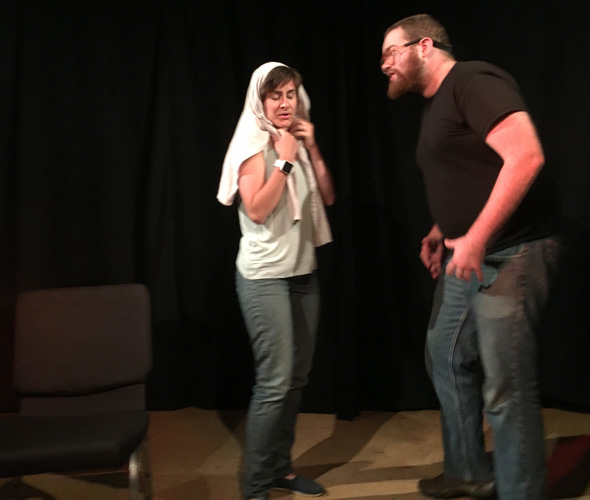 Eerl is asking all sorts of questions about hu-mans.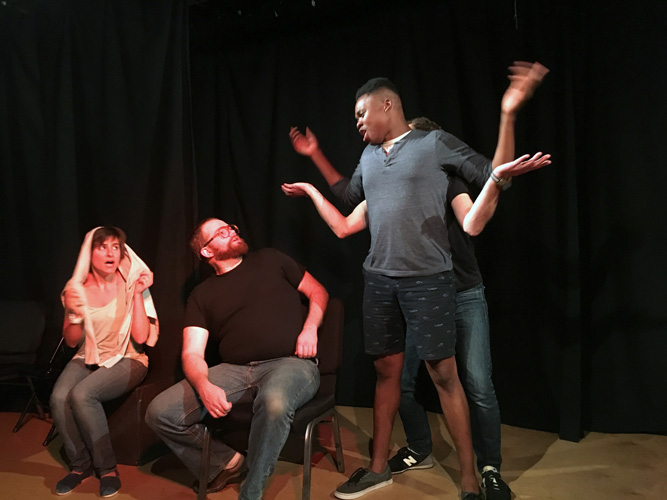 I love how they did the four-armed creature. 🙂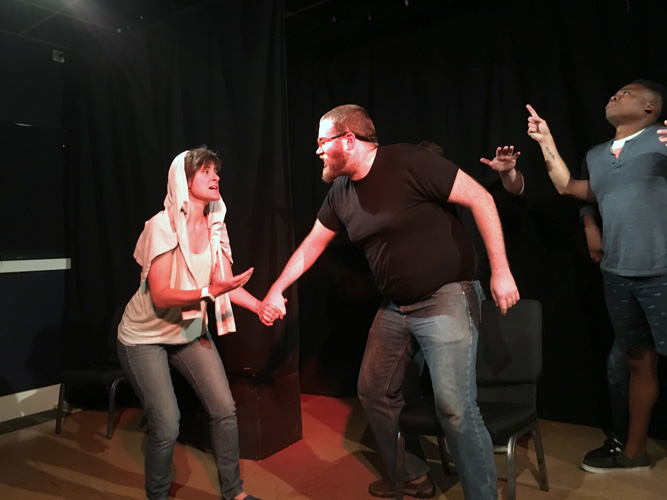 "Come with me if you want to live!" Oh wait, wrong story.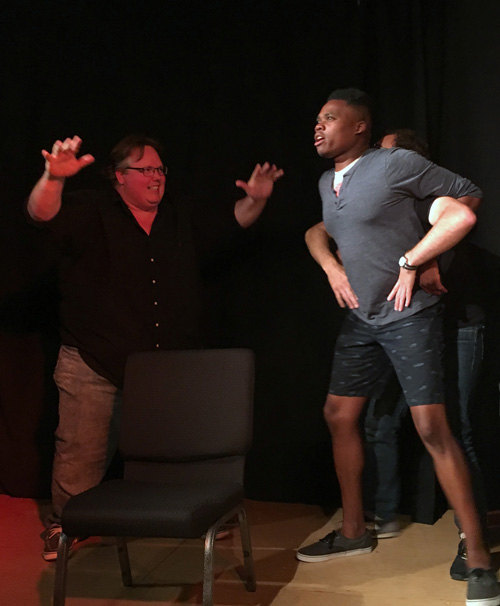 Bad guys have landed.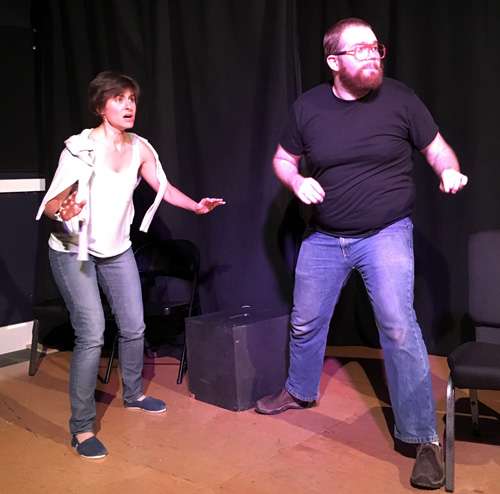 "Run!"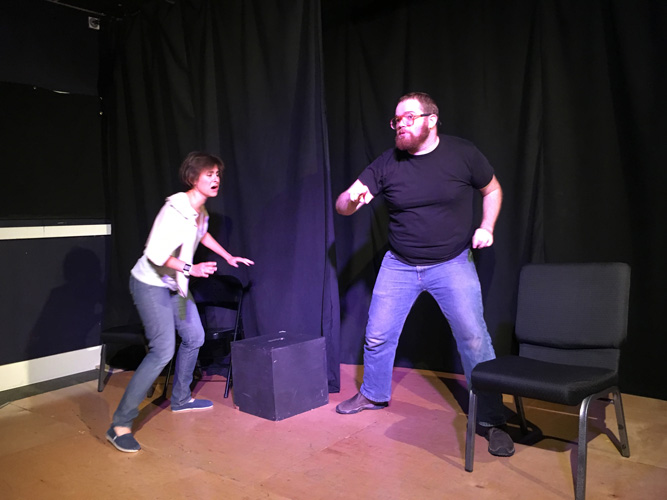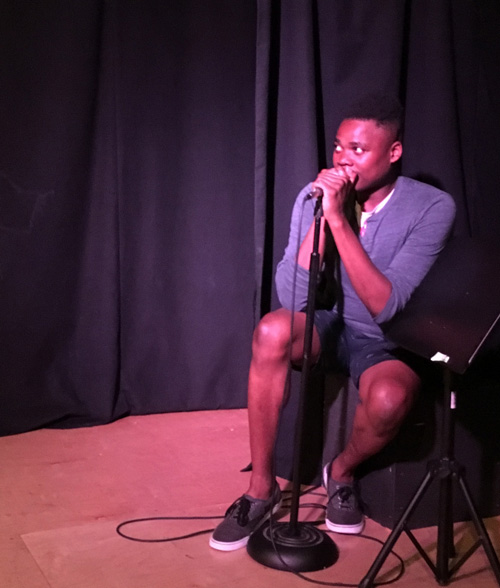 He's making some great sound effects for all the fighting.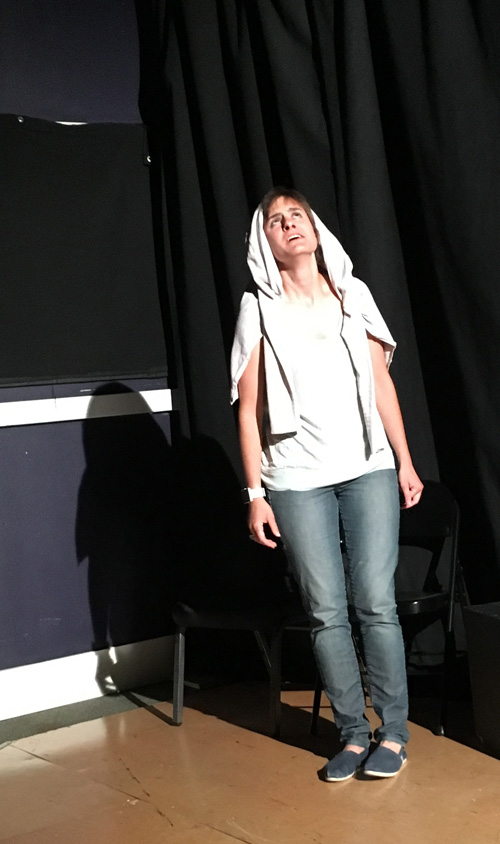 Mel sees the rhydarrl ship.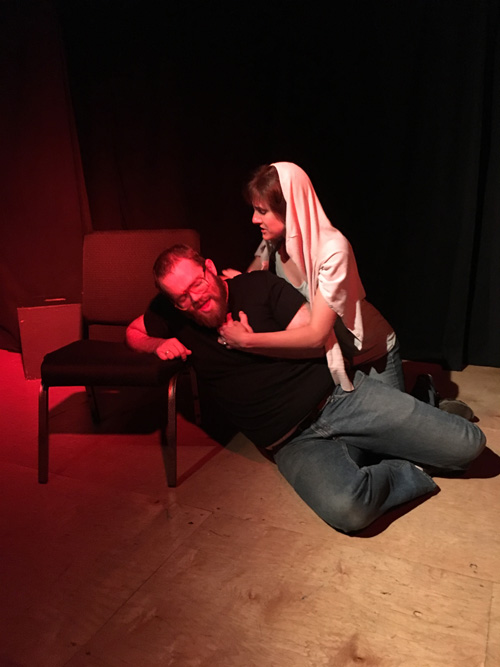 The improv actors guess at what they think the story's end will be about.