This week's Book Cover Throwback: Dune by Frank Herbert.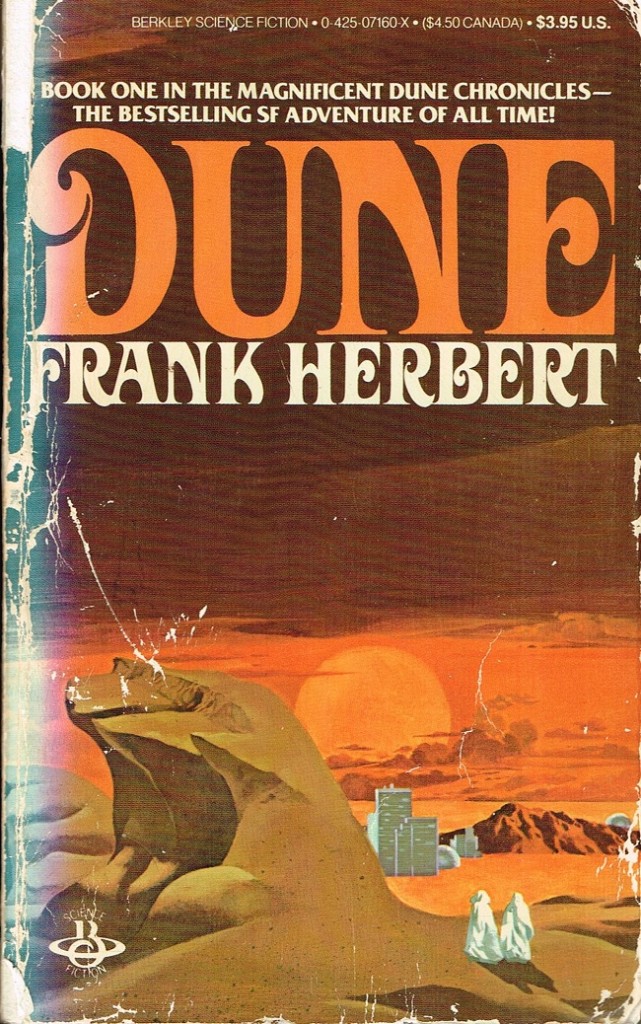 What I Love about this Cover: A nice, old-style sci-fi cover. That's what it is. Simple and yet it gets the job done.
What I Don't Love about this Cover: Based on this version of the cover (which is the edition I had), it looks like this takes place on 1960's idea of Mars, or that the sand dunes are taller than mountains and buildings. A bit weird, but I forgive it.
---
Click here to view other Book Cover Throwbacks.