This week's Book Cover Throwback: The First Book of Swords by Fred Saberhagen.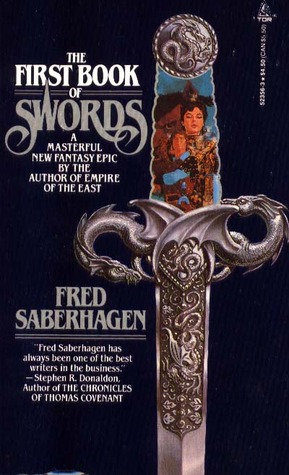 What I Love about This Cover: The cover drew me in as a kid because there was a picture inside the hilt of the sword. I thought that was such a cool concept!
What I Don't Love about This Cover: I hate that they called it a "fantasy epic" rather than a new "epic fantasy." Semantics but it still bugs me.
---
Click here to view other Book Cover Throwbacks.