This week's Book Cover Throwback: Get Off the Unicorn by Anne McCaffrey. Cover art by Paul Alexander.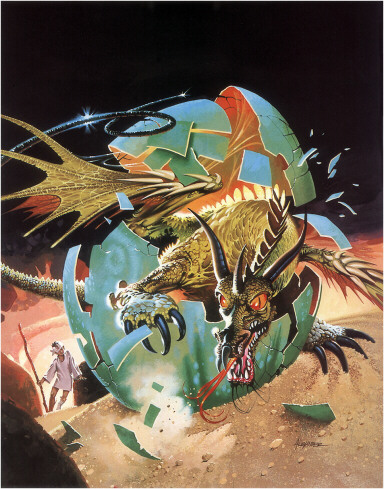 What I Love about this Cover: The original title of this book was called Get of the Unicorn–Get being the main character–but the publishers thought it was a typo (at least, that's the story according to Anne McCaffrey). The book is a collection of short stories and slightly longer works. Knowing that backstory, I love the dragon on the cover that's exploding out of an egg.
What I Don't Love about this Cover: The red eyes make the dragon look evil. I hate when dragons are stereotypically evil.
---
Click here to view other Book Cover Throwbacks.