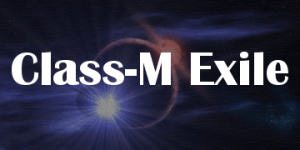 The Class-M Exile Excerpt is now up in PDF, ePub, and MOBI formats. You can download it here.
If you like what you read, there are two ways to get the full 80 page novella:
1) You can Join the Conspiracy. Members of the mailing list will receive the full story for free.
2) You can purchase it in late February. Details on that coming in 2015.