This is your Jet City Comic Show Wrap-Up, 2017!
Jet City Comic Show is a nice little comicon in Tacoma, WA. This year was Books & Chain's second year to vend there, this time with guest author Jennifer Brozek. I started my morning nice and early with snow coming down. O_o Normally I love snow, but not when I'm driving to Tacoma, surrounded by idiots who panic when it rains, despite living somewhere where it rains all the freaking time.
This is our booth in panoramic view after set up. You can see Jennifer sitting behind the table and the comic shop from Bothell (in fact, just down the road from me!) setting up beside us.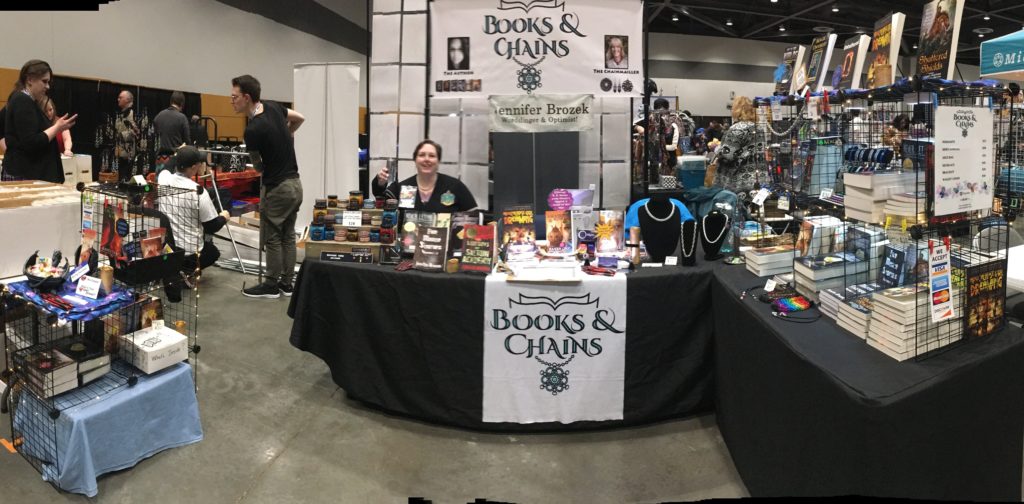 Here's a closer look at two-thirds of Books & Chains that weekend.
More views of the booth.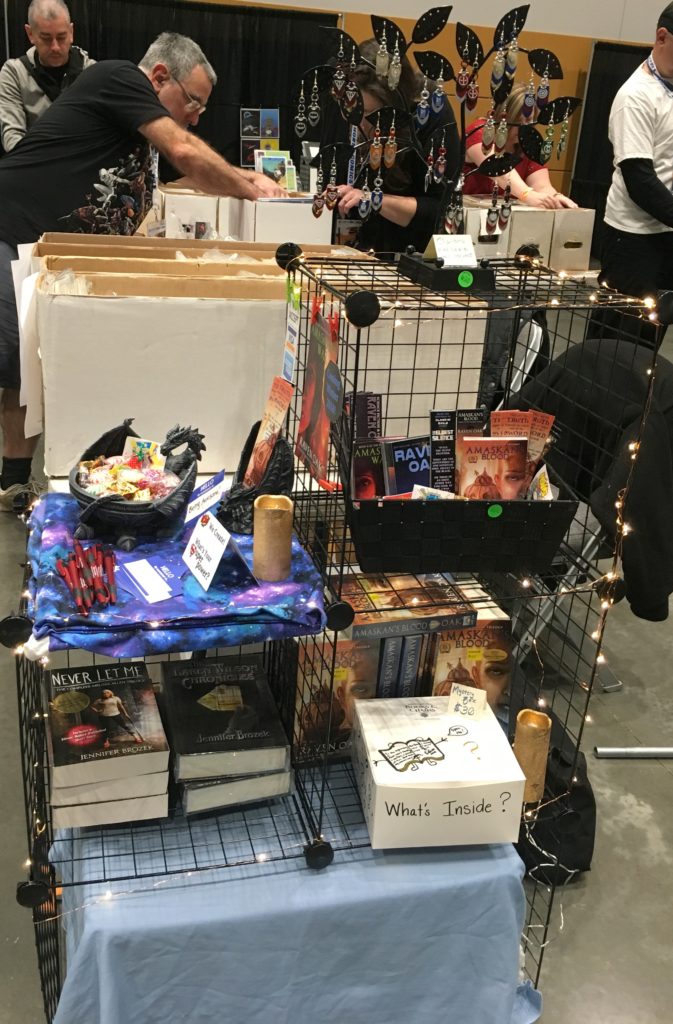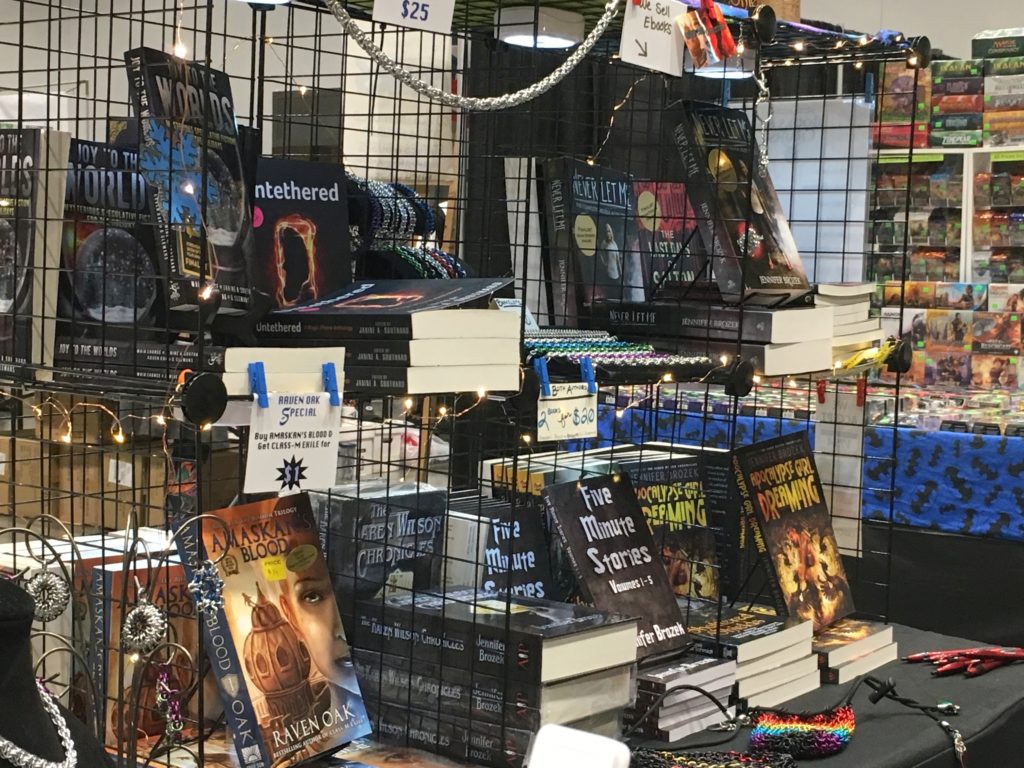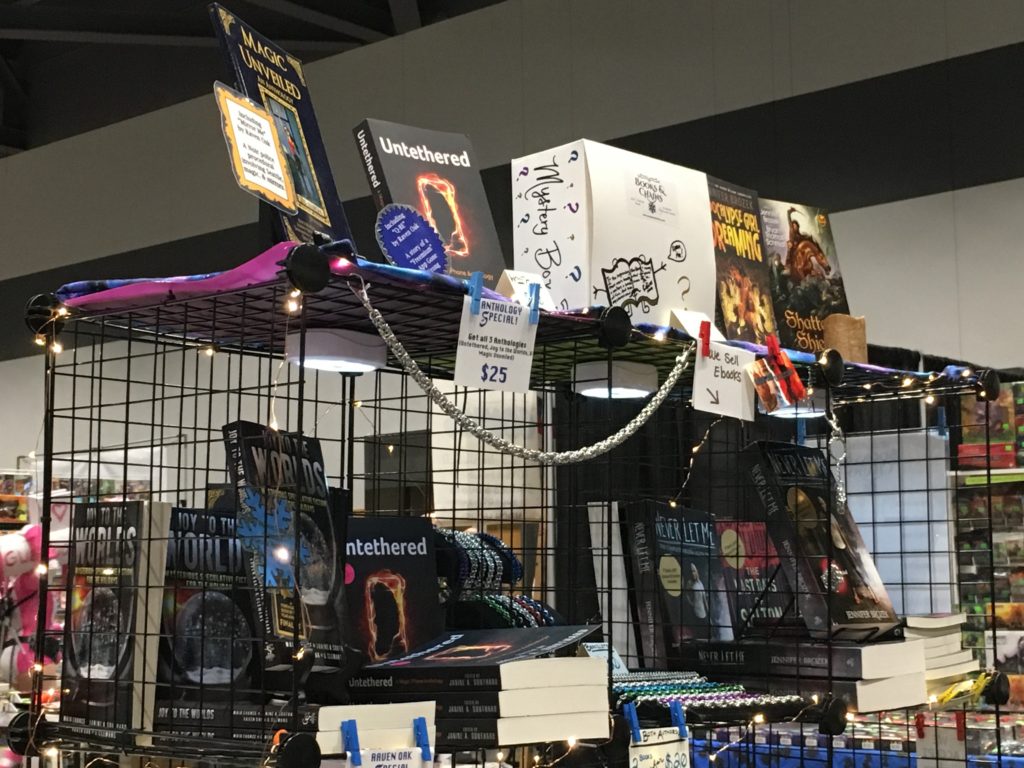 Lots of great books!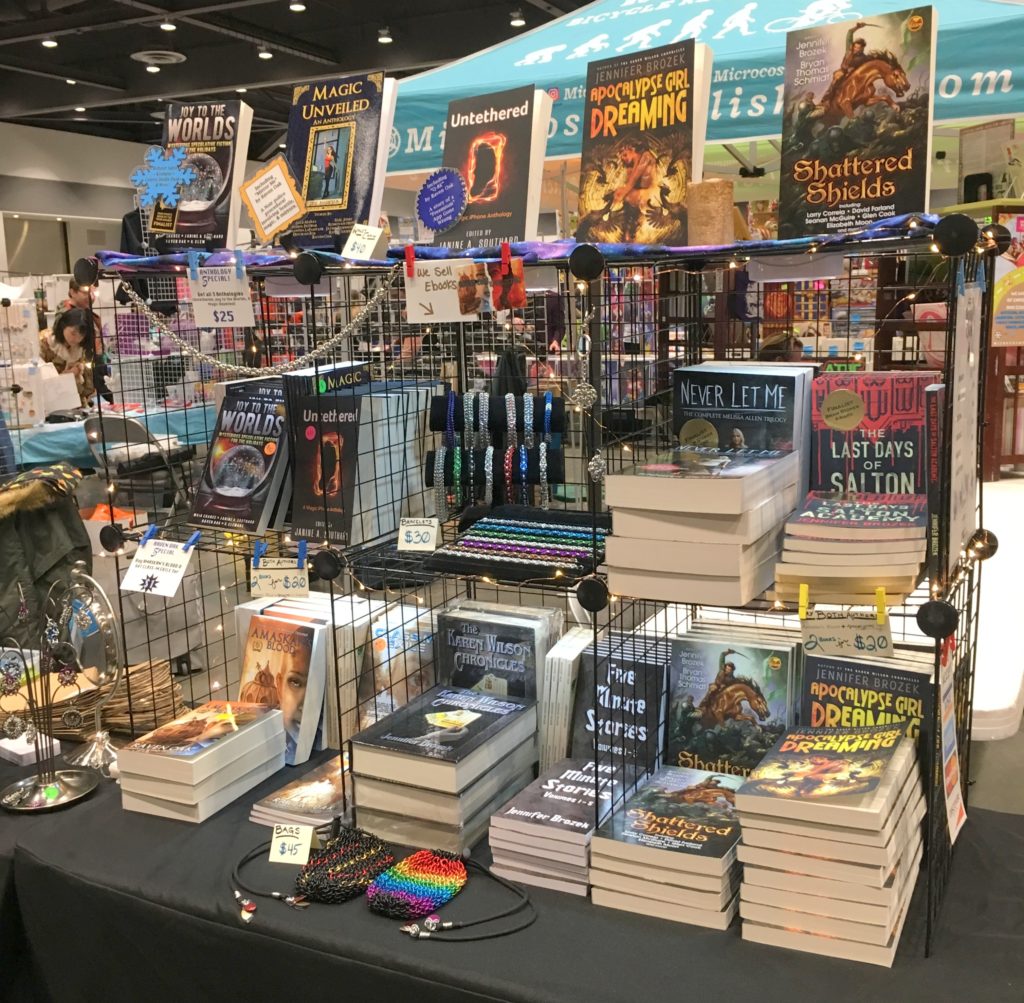 Jennifer's nails said READ MORE. Yes! Please read more! (The thing she's holding is an eBook card for a collection of her books called The Karen Wilson Chronicles, one of her first series.)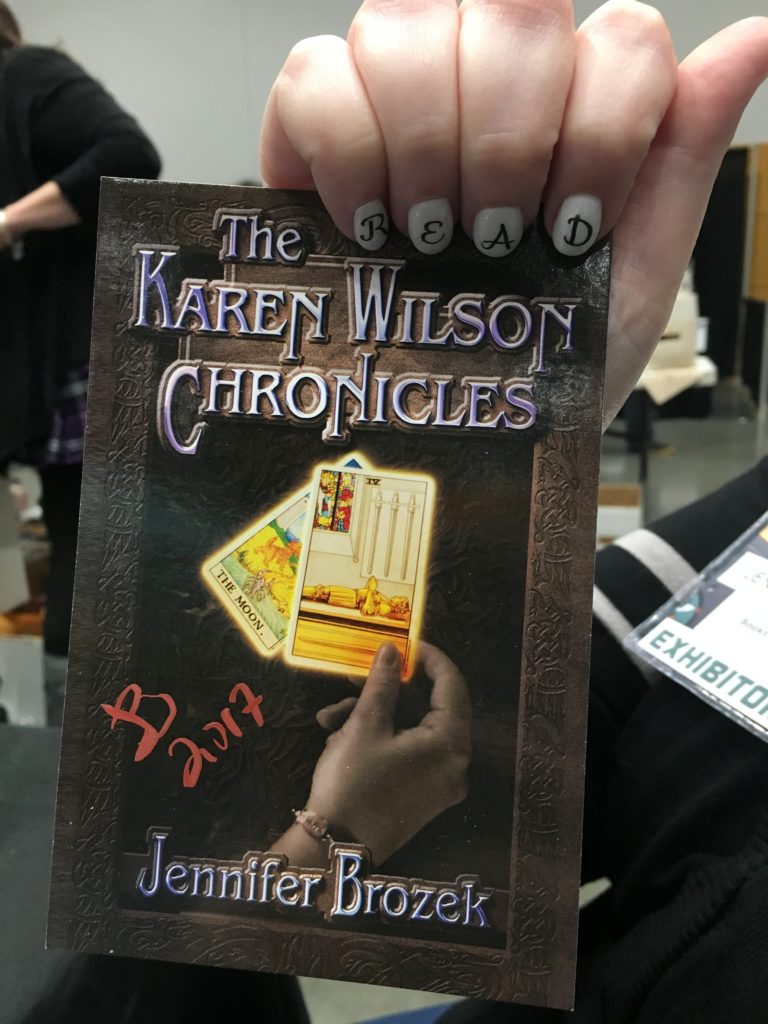 This R2 Trekkie stopped by our booth. He was made completely out of Legos (the exception being the electronic components that can't be Legos).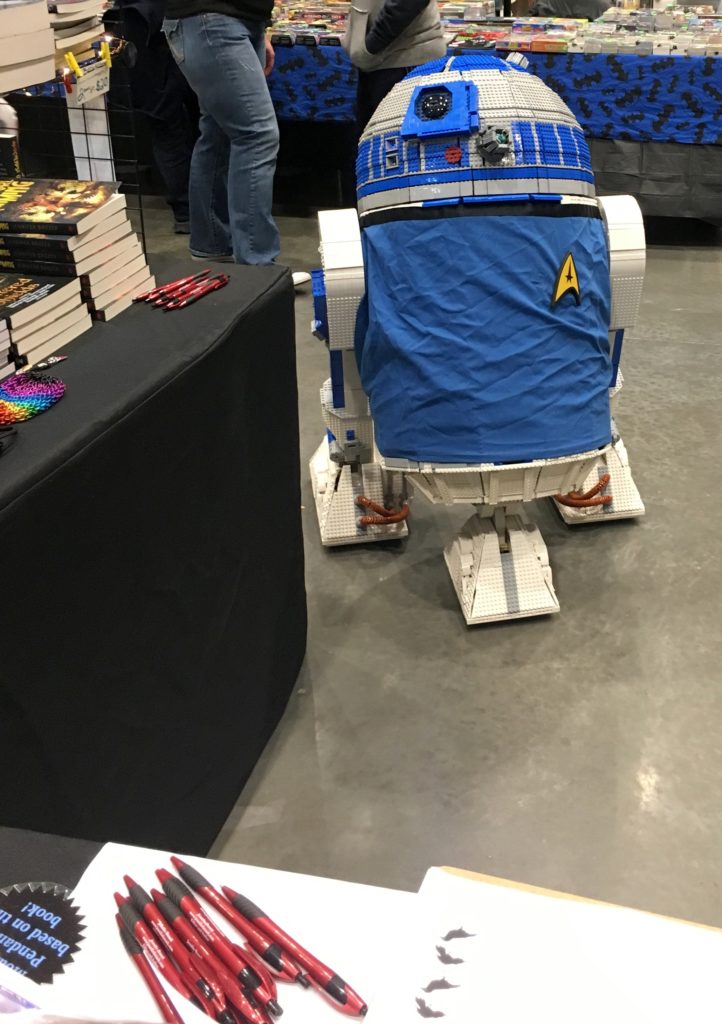 We had quite a number of exceptional cosplayers stop by the booth as well. The little guy on her shoulder actually moves as he's a puppet!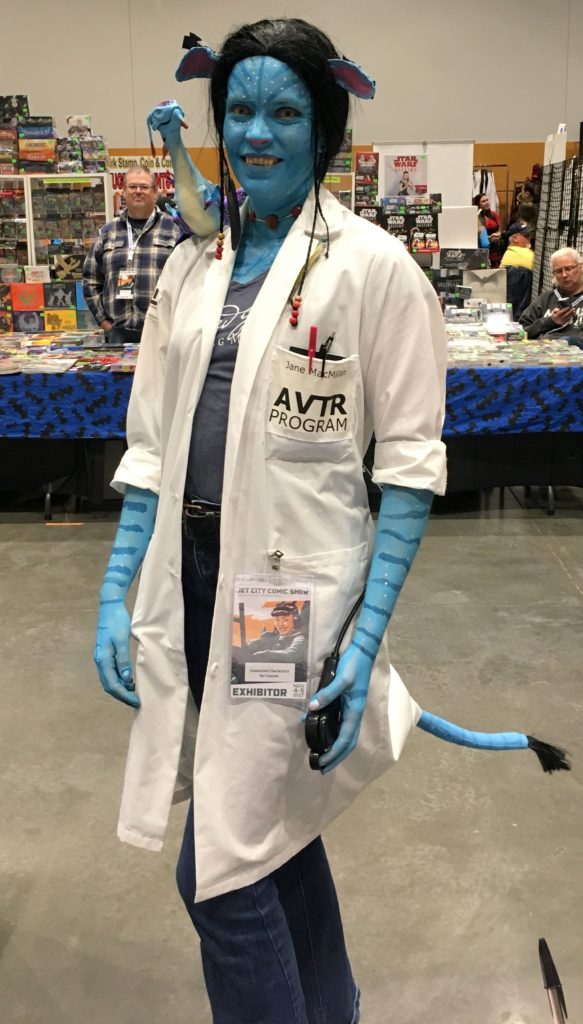 I was really excited to see this as I love the Fallout video game series. Seeing the mesh of Power Armor and Nuka-Cola was a unique twist.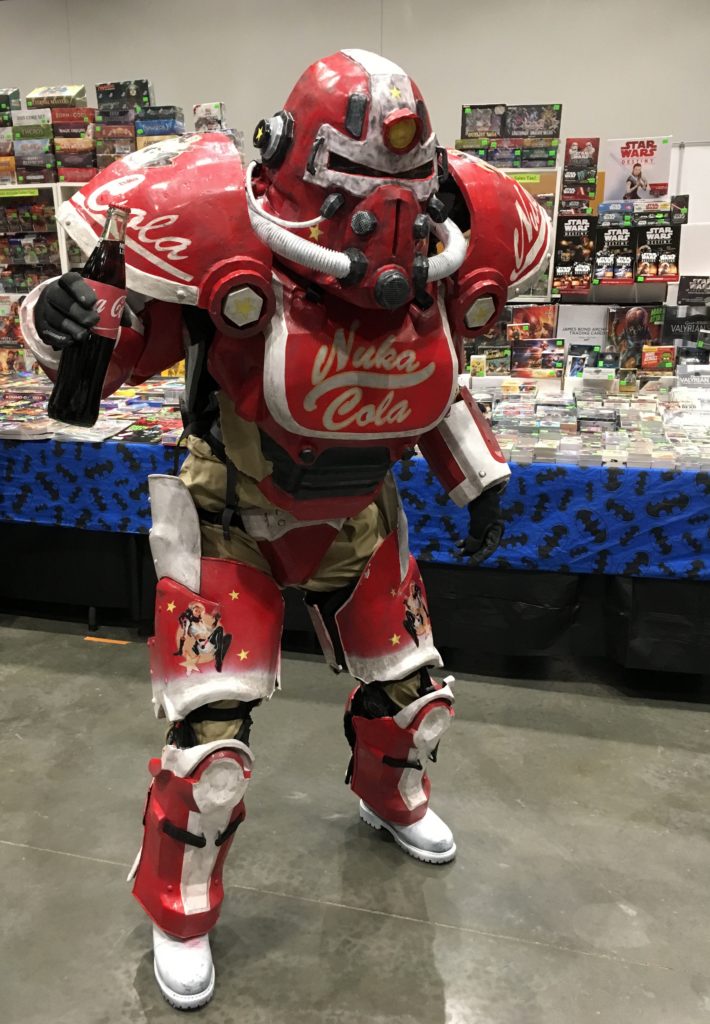 At the booth across from us, they were selling T-Rex skeleton necklaces. Elise and I both bought them.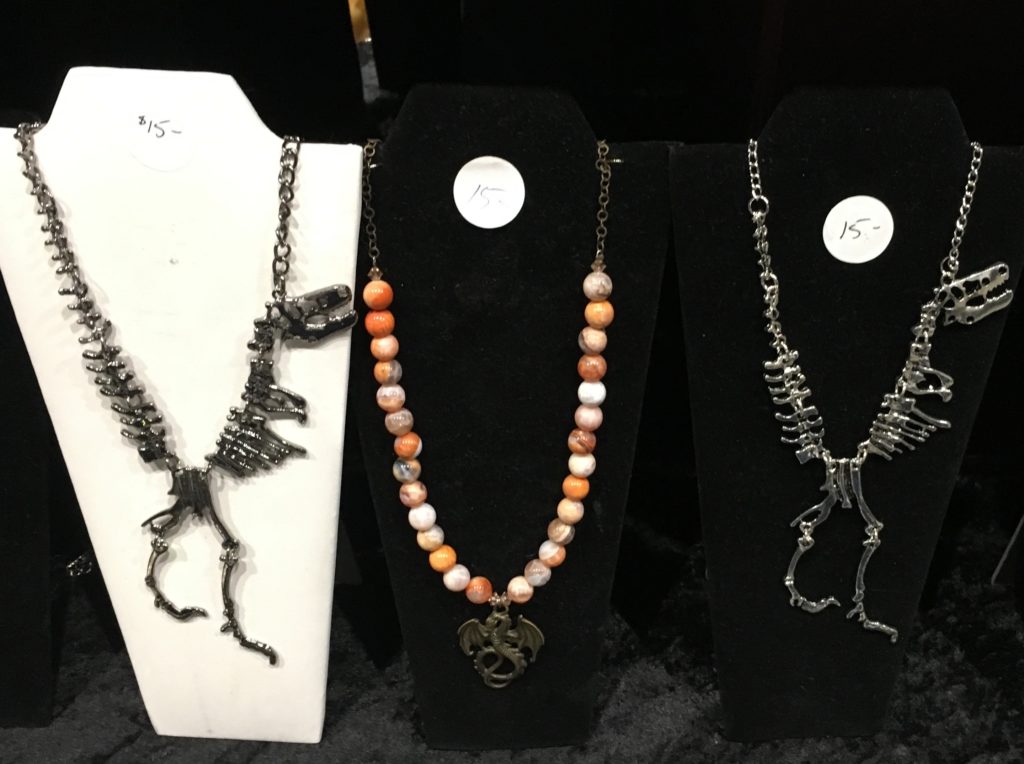 On Saturday, Jennifer and I both cosplayed Harry Potter, but I managed to forget to snag a picture. Another time perhaps. She was a Slytherin and I was, of course, a Ravenclaw.
I spotted these two while walking around on a break. Awesome cosplay!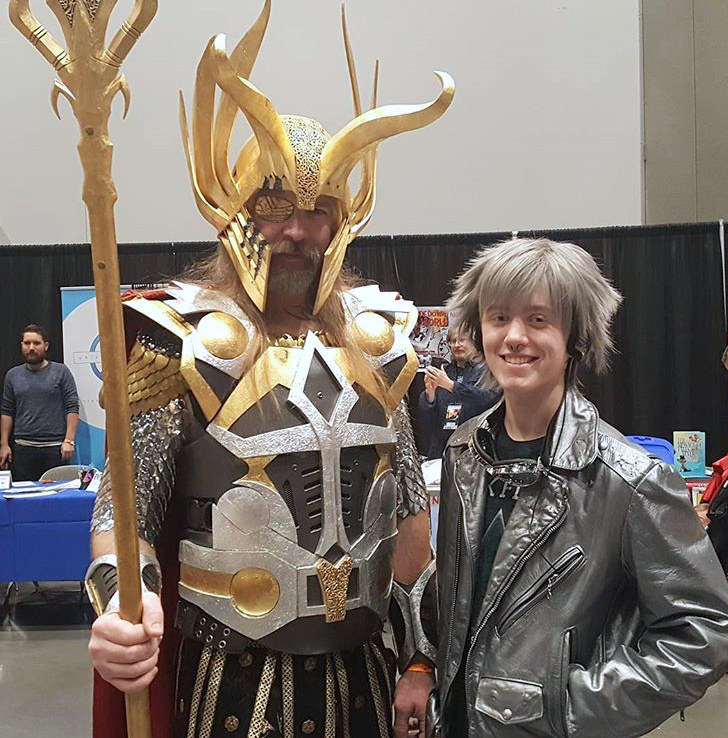 Also spotted this cosplayer roaming around as well. Her hammer said "Bye Felicia!"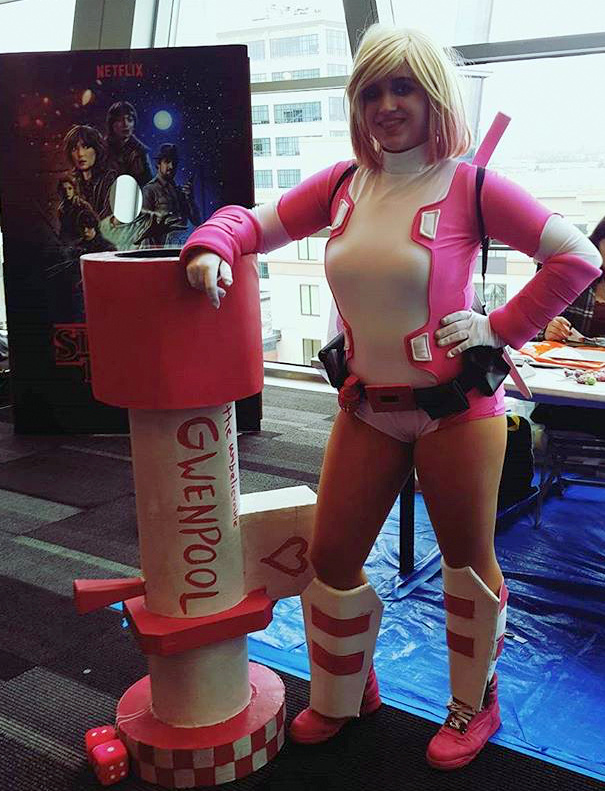 His armor was phenomenal! He's apparently a professional cosplayer who goes by Atlas Vanguard Cosplay.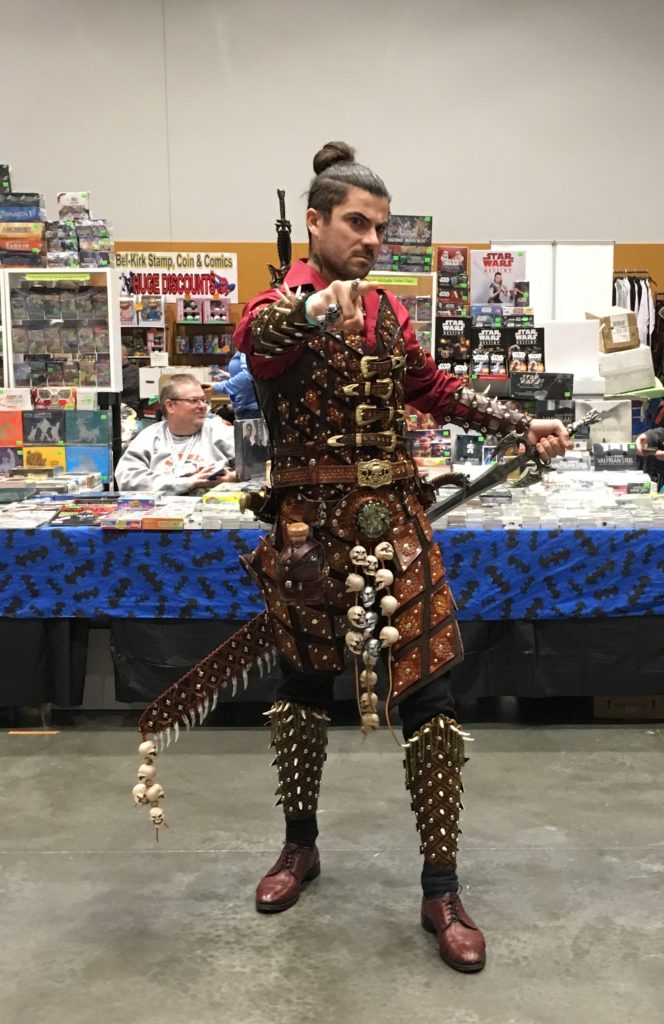 One of the best parts of the weekend though was chatting again with fantasy author Robin Hobb. She also bought a copy of Amaskan's Blood. Nothing like personalizing a book for an author whose work you admire.
On Sunday, I was on a panel with her on the main stage, which will get uploaded to YouTube sometime soon. Once it is, I'll post the details here. The panel was on Women in Literature 2: She Has the Power! At one point during the panel, the attention shifted in the room as it started snowing blizzard style outside. Most of it didn't stick but it was gorgeous (and distracting!) to watch.
Sunday also meant a different set of geeky clothing as we all three channeled Doctor Who at the Books & Chains booth. I had on my exploding TARDIS skirt and scarf, along with TARDIS chainmaille earrings and necklace. And because it was very cold outside and snowing hard when we left, I wore my exploding TARDIS jacket as well. Do you sense a theme here?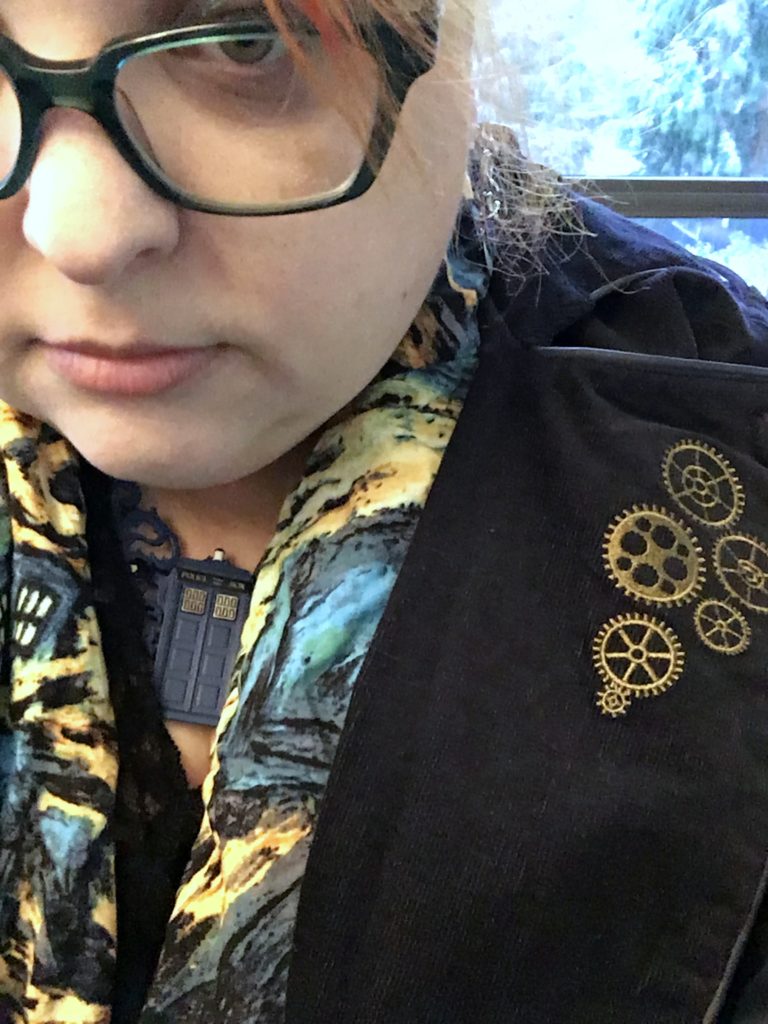 Attendance at Jet City seemed low again, but the convention itself is loads of fun. No extra charges for photos or autographs either. And I learned an amazing answer from Jennifer that I will remember the next time someone asks me to "do it for the exposure."
People die of exposure. They're also arrested for it. 
And on that note, this is a wrap.