---
I know it's not a book, but come on! It's Labyrinth! With David Bowie!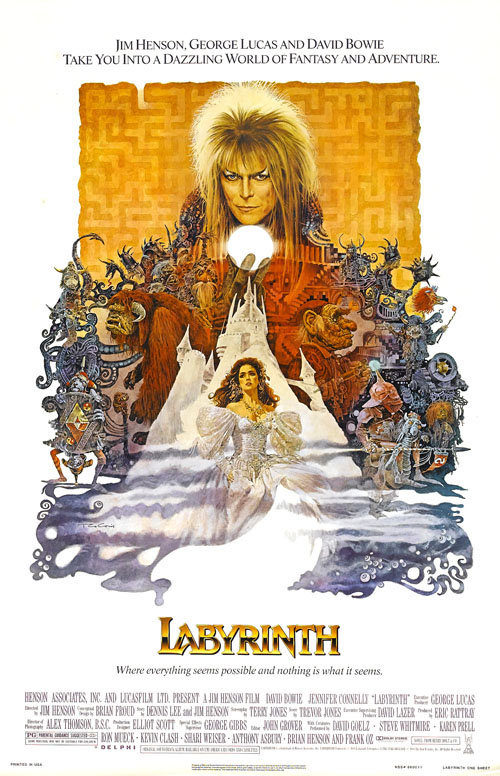 What I Love about This Poster:  There's a mix of fantasy, princess-dreams, and a handsome bad guy. What is there not to love?! I will also admit that as a child, I loved this movie because babies *are* annoying. 😉
What I Don't Love about This Cover: Nothing. Not enough David Bowie?
---