---
I know I usually do books, but today seemed fitting to do a Throwback Thursday on Purple Rain. Music is such a large part of my identity that I would be remiss if I didn't acknowledge the passing of Prince.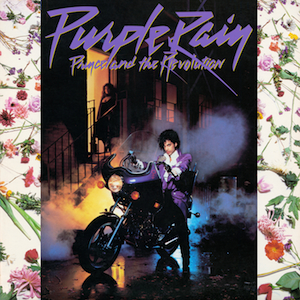 2016 is just kicking our asses.
Way too many people gone to soon–David Bowie, Alan Rickman, Natalie Cole, David Margulies, Brian Benford, Dan Haggerty, Glenn Frey, Paul Kantner, Maurice White, Harper Lee, George Gaynes, Lennie Baker, Patty Duke, Joe Santos, Merle Haggard, Doris Roberts, my writing friend Logan, and now Prince.
What I Love about This Cover:  Prince, in purple, just being him. So freaking awesome.
What I Don't Love about This Cover: The flowers on the side are a bit weird. But then, that's okay.
---