Recently I had the privileged to be on the Comedy Sportz Seattle After Party Podcast for a second time–this time for their ANGLICON special edition. So it's the Anglicon After Party!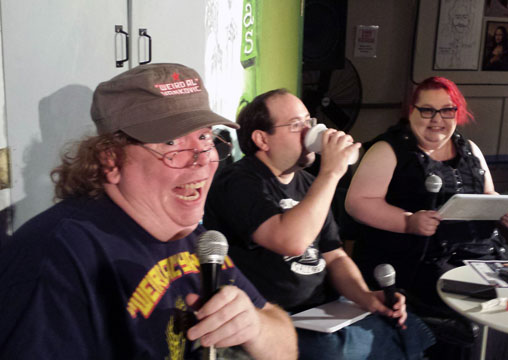 Also present was Keith and Dan from Anglicon (organizers), Daryl Ducharme (Host from Comedy Sportz Seattle), and Jekeva Phillips from Comedy Sportz Seattle and Word Lit Zine. Besides talking about Anglicon, we also do the usual Match Game! Give it a listen!
You can listen here:
http://seattleafterparty.com/episodes/2016/8/1/anglicon-after-party-66
Or you can download it directly HERE.