While you enjoy this Flashback Friday, I'll be talking craft at Emerald City Comicon. I'm excited that wonderful SF/F authors such as Cornelia Funke, Patrick Rothfuss, Neil Stephenson, Hugh Howey, Kevin J. Anderson, John Scalzi, and Dave Farland/Wolverton will be attending, and I'll get to listen in on some excellent panels about the craft of writing (though I admit I'll spend a little time fan-girling over Alan Tudyk and Mark Sheppard while browsing over comics and playing a little MTG).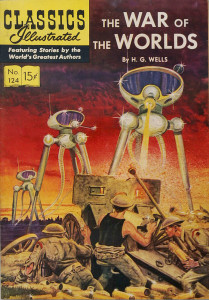 Attending a convention filled with so much science fiction & fantasy reminds me of The War of the Worlds
by H. G. Wells. Written in 1895, it first was published in London in 1898 and is one of the most famous science fiction works around. I saw the movie first—an 80's version of it for TV that ran for two seasons—and when I expressed an interested in knowing more about the book, my father told me about the radio broadcasts that led to outrage and panic by the listeners who thought it real.
The power of a book to do that to an audience (even if it was a radio adaptation) held a certain curiosity for me. I enjoyed reading the novel, especially H. G. Wells' word choice and way of painting the scene. In middle school, I didn't understand all the nuances of the work, especially not the way it presents the idea of social Darwinism. But the idea of visitors from another world being defeated so easily by mere bacteria, opened up my brain to many questions regarding the larger world outside my window, outside my 'pale blue dot.'
After reading this book, I eventually moved on to other works by H. G. Wells such as The Time Machine
, The Island of Dr. Moreau
, and The Invisible Man
. After some age and greater exploration of the genre, I've revisited these works several times. Classics that decorate my shelves in my home library and remind me that we are larger than our Earthly home and anything is possible.
While I roam around the convention show floor, pick up a book that led you to the world of science fiction and give it a read this weekend. I'll do the same—in between panels. 😉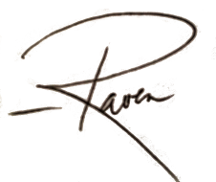 Want to read other Flashback Fridays? Click here to see the list in this series.