For this week's Flashforward Friday: Titanium Bones–the Beginning of New Bodies?

---
This week I read about a cancer patient receiving a titanium rib cage, which amazed the hell out of me. Basically, this man in Spain had to have his rib cage removed to get rid of a tumor. You can't really function without a rib cage, so they 3D printed him a new one from lightweight titanium.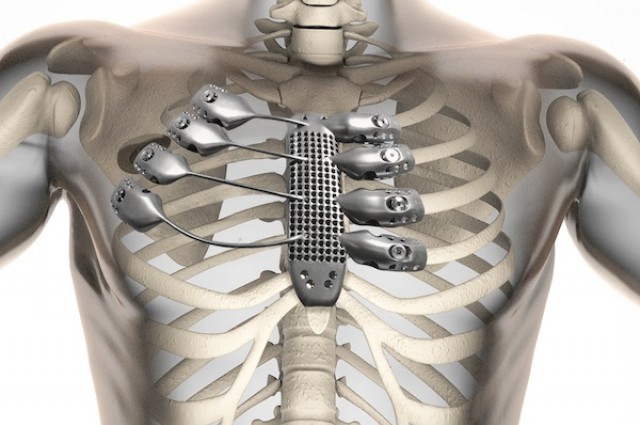 It was customized to fit his chest, which is a freaking cool use of a 3D printer. And unlike our more commonly used plastic or steel replacement knees and hips, which use screws that can loosen or wear away over time, this rib cage was designed to avoid those issues.
As someone who has struggled with joint issues since a major knee injury in middle school, this gives me hope that some day, people suffering from fibromyalgia, arthritis, MS, gout, and a whole slew of issues can have replacement parts earlier in their life, stronger and better parts that won't wear out or cause other complications.
When we were a people that worked in the soil and hunted for our food, our bodies were more durable, and while our medicine wasn't as advanced, we were prepared for hardier work. Now that so many sit behind a desk for hours a day, it's much harder to stay healthy in terms of our posture and joints.
I've discovered that swimming and water aerobics are amazingly gentle on the joints (at least in comparison to something like running) while still allowing for a serious workout. It's the least I can do for my health with this bursitis in my hips–at least until I have my titanium replacement.
When I look into the future, I wonder how long it will be before my husband and I can toss aside these "stupid meat sacks" to replace them with a nice "titanium body."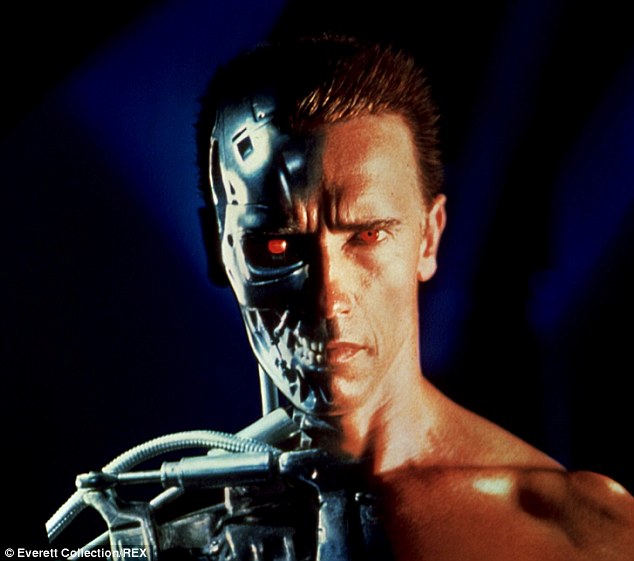 While some will picture something horrific out of a sci-fi movie, I look forward to the day where a broken bone as an adult doesn't mean a life-long injury as tissue struggles to hold the healed bone in place, the day when broken bones don't mean arthritis. And not just for my sake or that of my friends, but for all those out there who are suffering from various painful and often invisible disabilities.
The future is coming. Hang in there.
(The skeleton image is copyright CSIRO and used under fair use for educational purposes. The image from The Terminator is Copyright Orion Pictures and/or TriStar Pictures and is intended for fair use.)
---
Click here to read other Flashforward Friday posts by other authors including Jean Walker, GG Silverman, and more.