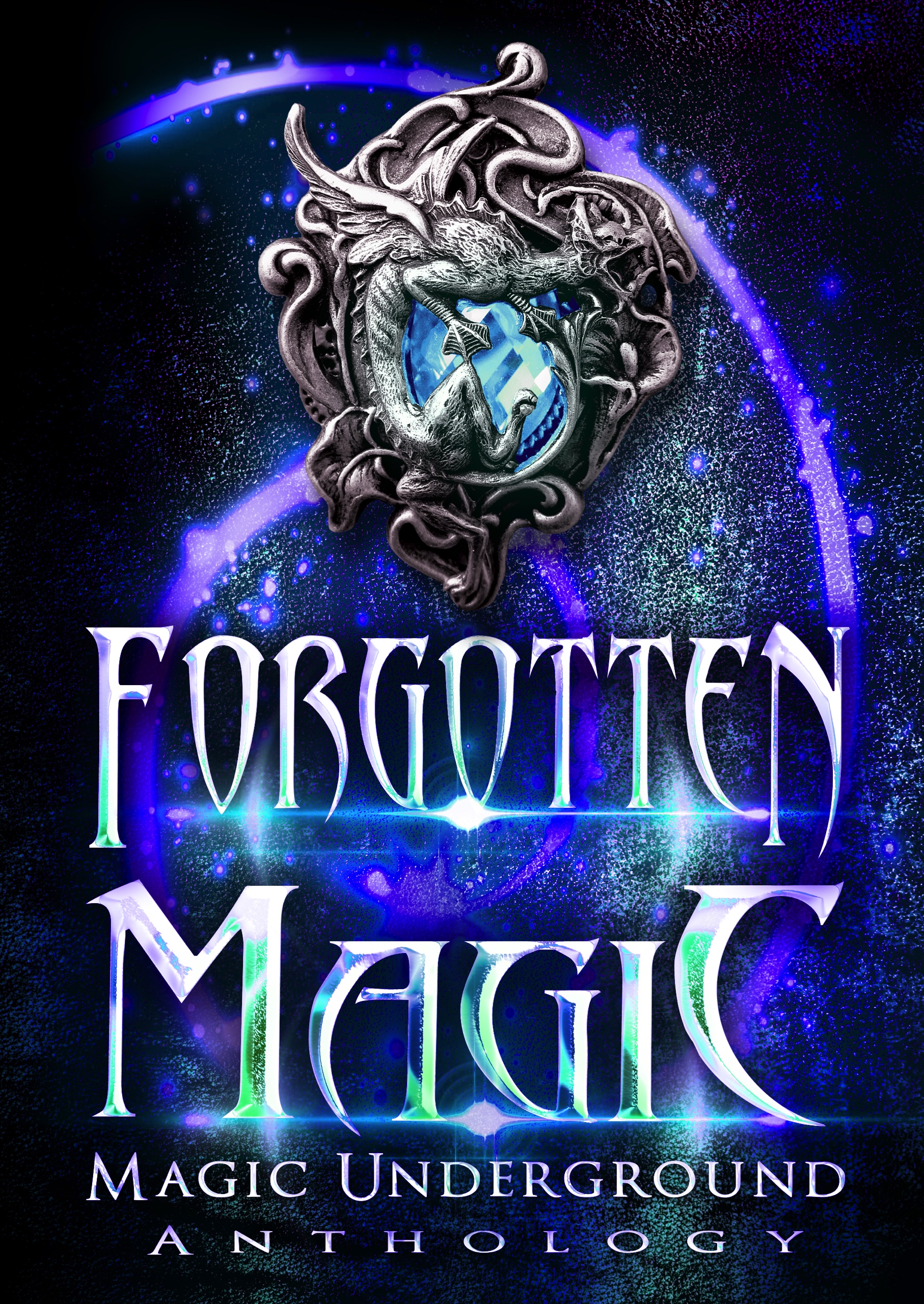 Forgotten Magic
A Magic Underground Anthology, Volume III
In the first two Magic Underground anthologies, our heroes faced the seen, the unseen, and the wayward in order to save us all. These same characters now find themselves in a continuing world of trouble because as we know, life can be dangerous!
Forgotten Magic (Magic Underground Book III) concludes these characters' stories in a breathtaking way as they face betrayal, family, and of course, magic. The stakes are deadly and growing deadlier by the moment! Inside you'll find stories about:
An all-inclusive ren-faire with an enigmatic man who plans to destroy it all
A missing, teleporting chimera in danger of becoming someone's lunch…or worse
An open portal that rains magic upon our world, meaning it may already be too late to save
A weakening magical spell that could lead to a reign of danger and chaos
An heir and an apprentice who must prove their innocence to keep their nation from plunging into pandemonium
A sister who must convince herself she's enough to save the Earth from the wicked…after all, she's all the Earth has
A woman who must choose between the mother who abandoned her and those who deserve her help
And more!
Fans of Patricia Briggs and Tamsyn Muir will love Forgotten Magic, third of the Magic Underground trilogy of anthologies.
Get the Goods!
Paperback available at:
Published by: Magical Mayhem Press
ISBN: 978-1949145182
Authors in this anthology include: USA Today Bestseller Joynell Schultz, USA Today Bestseller Melinda Kucsera, Seattle Times regional bestseller & multi-international award winner Raven Oak, Tiffany Shand, Alesha Escobar, USA Today Bestseller Lee French & Erik Kort, H.B. Lyne, Anela Deen, Majanka Verstraete, C.K. Rieke, Devorah Fox, Leah W. Van Dinther, C.S. Johnson, Barbara Letson, Toasha Jiordano, Gwendolyn Woodschild, H.M. Jones, Stephen Wallace, AR Johnston, and William C. Cronk.
Books in the Magic Underground Anthology Trilogy