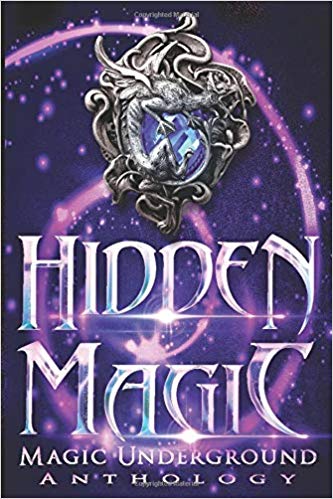 Hidden Magic
A Magic Underground Anthology
No matter the world, life can be dangerous. Be they wizards and shamans, assassins, or everyday people, Hidden Magic tells their stories about escape, consequences, and most of all, magic.
From Earth cities and fantastical new worlds comes a collection of stories where heroes grapple with the seen and unseen in order to save themselves, their families, and often the world. This collection features:
Elderly antiques experts interacting with souls
Shamans growing outlawed magic
Baby chimeras battling for their lives
Children sprouting fluffy tails
A king's boat thrown off-course
A perfect life coming at a not-so-perfect cost
Vikings defending a village against the unseen
A lone shifter atoning for his past mistakes
Trolls and pixies tumbling through the doorway to another world
And more!
Fans of Patricia Briggs and Tamsyn Muir will love Hidden Magic, first of the Magic Underground trilogy of anthologies…
Get the Goods!
Paperback available at:
Praise
"
"Amaskan, by Raven Oak, is a story about brother-and-sister pair Bredych and Shendra. The Order of Amaska is an order of trained killers, but they serve at the behest of the king and carry out "Justice." Shendra thinks that murder is murder and thus wrong, but the Order picked her up out of the gutter and she feels she has no other choice than to finish her final trial and move on to the next stage of her training. Her trial, however, involves killing the madam of a brothel who's believed to be involved in human trafficking. The woman has seemed fairly untouchable so far, and Shendra really doesn't want to kill anyone, so naturally things go terribly wrong. I'm very curious to see how things continue from where this left off."
"
-- H. Grove
Errant Dreams
Published by: Magical Mayhem Press
ISBN: 978-1949145168
Authors in this anthology include: USA Today Bestseller Joynell Schultz, USA Today Bestseller Melinda Kucsera, Seattle Times regional bestseller & multi-international award winner Raven Oak, Tiffany Shand, Alesha Escobar, USA Today Bestseller Lee French & Erik Kort, H.B. Lyne, Anela Deen, Majanka Verstraete, C.K. Rieke, Devorah Fox, Leah W. Van Dinther, C.S. Johnson, Barbara Letson, Toasha Jiordano, Gwendolyn Woodschild, H.M. Jones, Stephen Wallace, AR Johnston, and William C. Cronk.
Books in the Magic Underground Anthology Trilogy