This week's Throwback Thursday: Black Notice by Patricia Cornwell
---
Since I've got a story in a magical realism anthology coming out soon and featuring a detective, I felt it fitting to have a Throwback Thursday featuring a great crime series.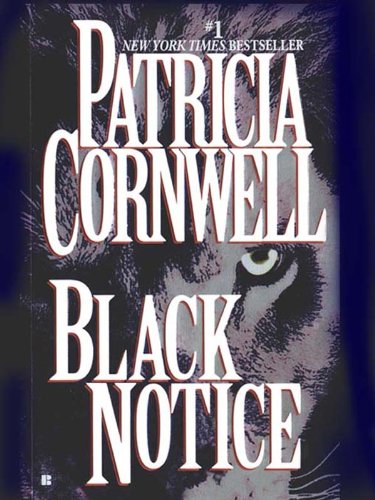 What I Love about This Cover:  It's simple, yet intriguing. I love the wolf in the background, which adds to the idea of being hunted.
What I Don't Love about This Cover: In some ways, it really doesn't tell me anything about the plot. It focuses too much on the author's name and the book title.
---