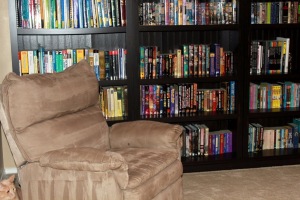 It's that time of the month where I've updated the What I'm Reading, What I'm Writing, and What I'm Watching for those curiously inclined to check. 🙂
Lots of unique reading, zombies, and murder going on!
I also added a new page called What I'm Playing. Rather than focusing on tabletop, which I cover in the Monday Night Gaming series, this will chat a bit about what video games I'm playing.
Happy Reading/Writing/Watching/Gaming!